Mudslides in Peru create water crisis, treatment systems severely clogged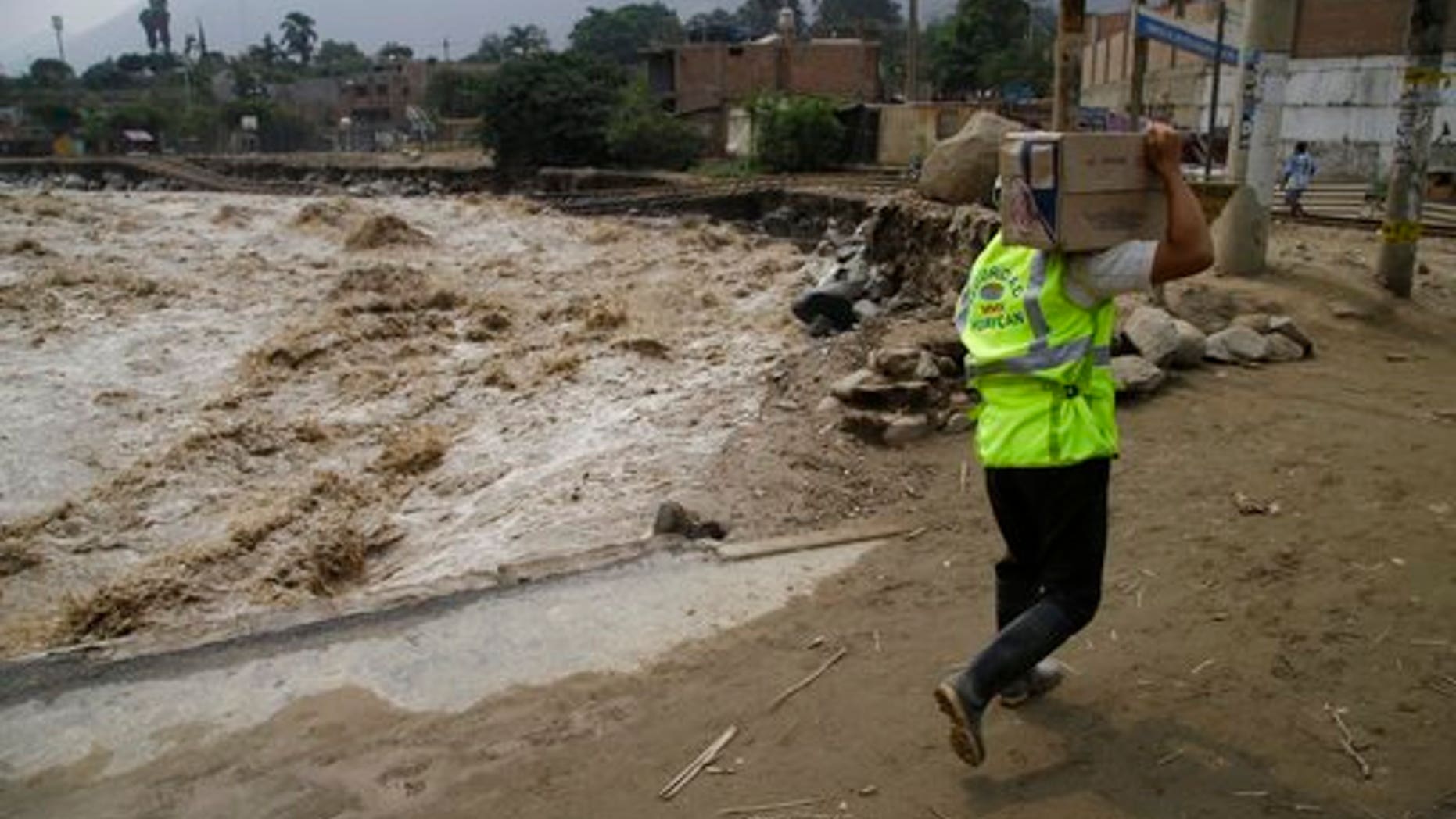 As heavy downpours pummel the Andean nation of Peru, residents in the capital are being forced to line up for drinking water after flooding and mudslides cause clogged water treatment systems.
Classes have been suspended in Lima since last week and, with some areas without running water for three days, supermarkets are starting to report a shortage of bottled water.
Seventy-five people have died and at least 24 are missing due the catastrophe, according to the National Emergency Operations Center. About 12,000 homes, 25 schools and eight hospitals or clinics have been destroyed, along with 1,200 miles of roadways and almost 22,500 acres of crops.
DEATH TOLL RISES TO 72 IN PERU RAINS, FLOODING, MUDSLIDES
The heavy rains are due to a sudden and abnormal warming of Pacific waters off Peru.
The season has delivered 10 times more rainfall than usual and authorities have declared half the country in emergency to expedite resources to the hardest hit areas.
In Trujillo, 311 miles north of the capital, at least four people were missing when the vehicles they were traveling in plunged into the swollen Viru River after the 400-foot-long Viru bridge crossing that river collapsed.
Reuters contributed to this report.