Moved By Tragedy, Texas Boy Gives Up PlayStation Money To Start Fire Safety Program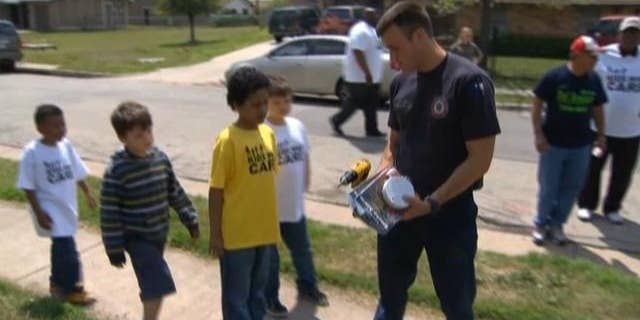 After a Texas fire killed a mother and child earlier this year, one young boy was inspired to bring awareness to his community.
Hector Montoya, 8, saw the sad story on the news, and decided to use the money he saved for a new PlayStation for a better cause.
With the help of the Grand Prairie Fire Department, his friends and other adult volunteers, Montoya installed nearly 100 smoke detectors in nearby homes on Saturday, April 19th.
"I was saving $300 for a PlayStation 4, but I thought saving a life was a little more important," said Hector. "It really hurts my heart to see people die in a fire."
His mother described him as a person who accomplishes his goals.
"When he gets it into his mind to do something then he's going to do it," said his mother, Monty Montoya
After his successful leadership endeavor, Montoya started an organization called "Kids Dare to Care."
He hopes the organization will expand all over the Dallas-Fort Worth area.
Read more go to myfoxphilly.com.
Follow us on twitter.com/foxnewslatino
Like us at facebook.com/foxnewslatino