More Than 120 Arrested In California For Alleged Links With Mexican Mafia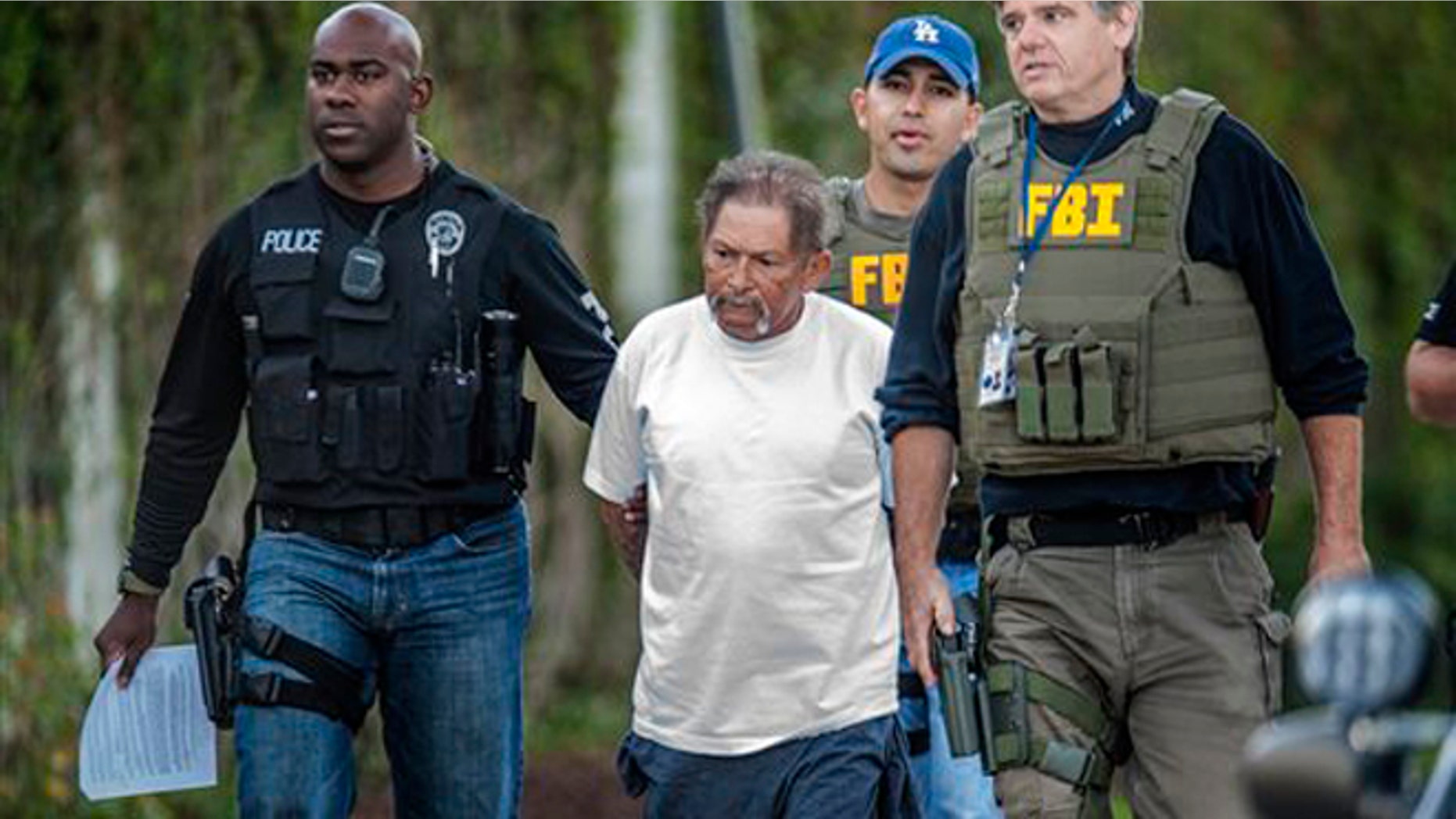 In a significant blow to the Mexican Mafia in Southern California, law enforcement officers arrested Tuesday 129 people linked to the notorious prison gang's Orange County wing. They face charges of racketeering, weapons and narcotics.
The Mexican Mafia sought and received payments from gangs in Orange County in exchange for freely committing crimes in primarily Latino neighborhoods, according to court documents. Those who refused were put on lists that often resulted in violent retribution.
Even those who appeared to have significant roles in the gang found themselves in trouble. One defendant, Raul Gonzalez-Hernandez, was placed on a "hard candy" list, which meant he was targeted for death. Hernandez was beaten up by other Mexican Mafia associates in November 2011 for disrespecting an Orange County Mexican Mafia member and violating leadership rules, court documents say.
Others weren't as fortunate. Ramon Alvarez, charged with racketeering conspiracy, allegedly authorized a gang associate to kill a person in December 2011. It wasn't clear if the associate was ever charged with the murder.
The prison gang's Orange County faction was headed by Peter Ojeda, according to the indictment. He wasn't charged Tuesday but is awaiting trial in another racketeering conspiracy case filed in 2011. Those who spoke poorly of Ojeda also were met with violence, authorities said. Court documents say a woman was killed inMexico last year because she was "talking disrespectfully" about Ojeda.
The indictments also targeted the girlfriends and wives of inmates and gang members, who authorities say were messengers and drug smugglers for the Mexican Mafia. One defendant, Gloria Aguilar-Vargas is accused of sending two greeting cards containing heroin to a gang member in jail. Kimberly Silva-Cox allegedly tried to send cards soaked in methamphetamine to the Orange County Jail but they often were confiscated.
Authorities seized 22 pounds of methamphetamine, 1 and a-half pounds of heroin, 3 pounds of cocaine and made 67 undercover weapon purchases as part of the investigation.
Based on reporting by The Associated Press.
Follow us on twitter.com/foxnewslatino
Like us at facebook.com/foxnewslatino