Moldova PM: reforms must start with the government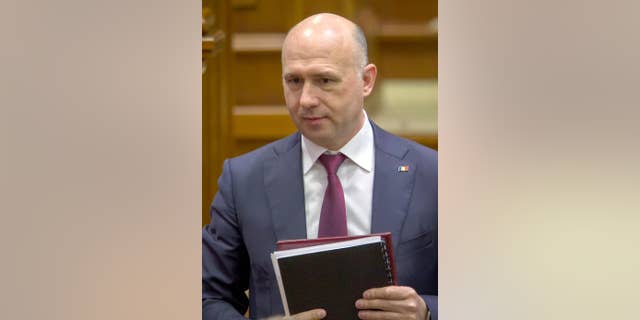 NEWYou can now listen to Fox News articles!
BUCHAREST, Romania – Moldova's prime minister says badly needed reforms in the impoverished country must start with the government.
Premier Pavel Filip, who became the sixth prime minister of this impoverished former Soviet republic in January, told The Associated Press that he believes "reforms should start with us who are proposing reforms."
In a telephone interview Wednesday, he said he plans to slash the number of ministries by almost half to make government more efficient, and he believes private investment will come "when they have the certainty that corruption doesn't exist, there are no bureaucratic barriers, and there are no longer abusive controls by the state."
His aim is "a prosperous and stable Moldova in the European Union," he said — a vision that currently seems remote, with Moldova forced to borrow from commercial banks to cover state pensions and salaries.
The country is so poor that it needed emergency food aid from neighbor Romania this winter.
A key aspect of his reforms is restoring Moldova's credibility. Filip vowed to find and prosecute those who stole more than $1 billion from three Moldovan banks in November 2014, sparking months of protests and political instability.
U.S. investigative company Kroll, hired to probe the loss which represented one-eighth of Moldova's gross domestic product, will present a plan for recouping the losses at the end of May.
Located between Ukraine and Romania, Moldova has traditionally been in Russia's orbit. Moscow opposed Moldova signing an association agreement with the EU in 2014, and placed an embargo on Moldovan fruit and wines.
Pavel says Russia has nothing to lose from Moldova moving closer to the European mainstream.
"What we want in our relationship with Russia is reciprocal respect and predictability," he said.
"Moldova is free to choose (its path) and Russia should see this as an opportunity."