Militant group Jamaat-ud-Dawa launches new party in Pakistan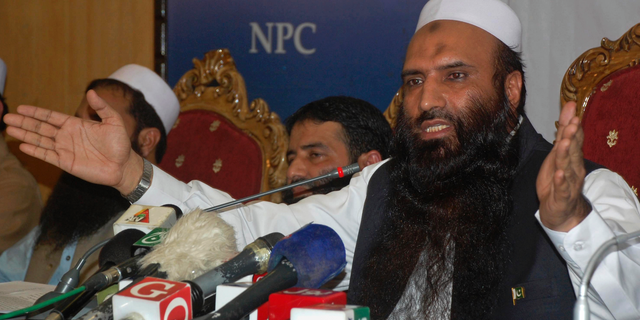 ISLAMABAD – Pakistan's banned militant group Jamaat-ud-Dawa is seeking to enter the political sphere by launching a new party.
Saifullah Khalid, a religious scholar and longtime official of the group, is president of the newly-formed Milli Muslim League party. He told reporters in Islamabad Monday that his party will work to make Pakistan "a real Islamic and welfare state" and that it's ready to cooperate with like-minded parties.
The U.S. has offered a $10 million reward for information leading to the arrest and conviction of JuD's founder Hafiz Saeed. Pakistan placed him under house arrest earlier this year.
The JuD widely is believed to be a front for Lashkar-e-Taiba, the militant group behind the 2008 deadly attacks in Mumbai, India.