Miami police find toddler alone in motel room surrounded by drugs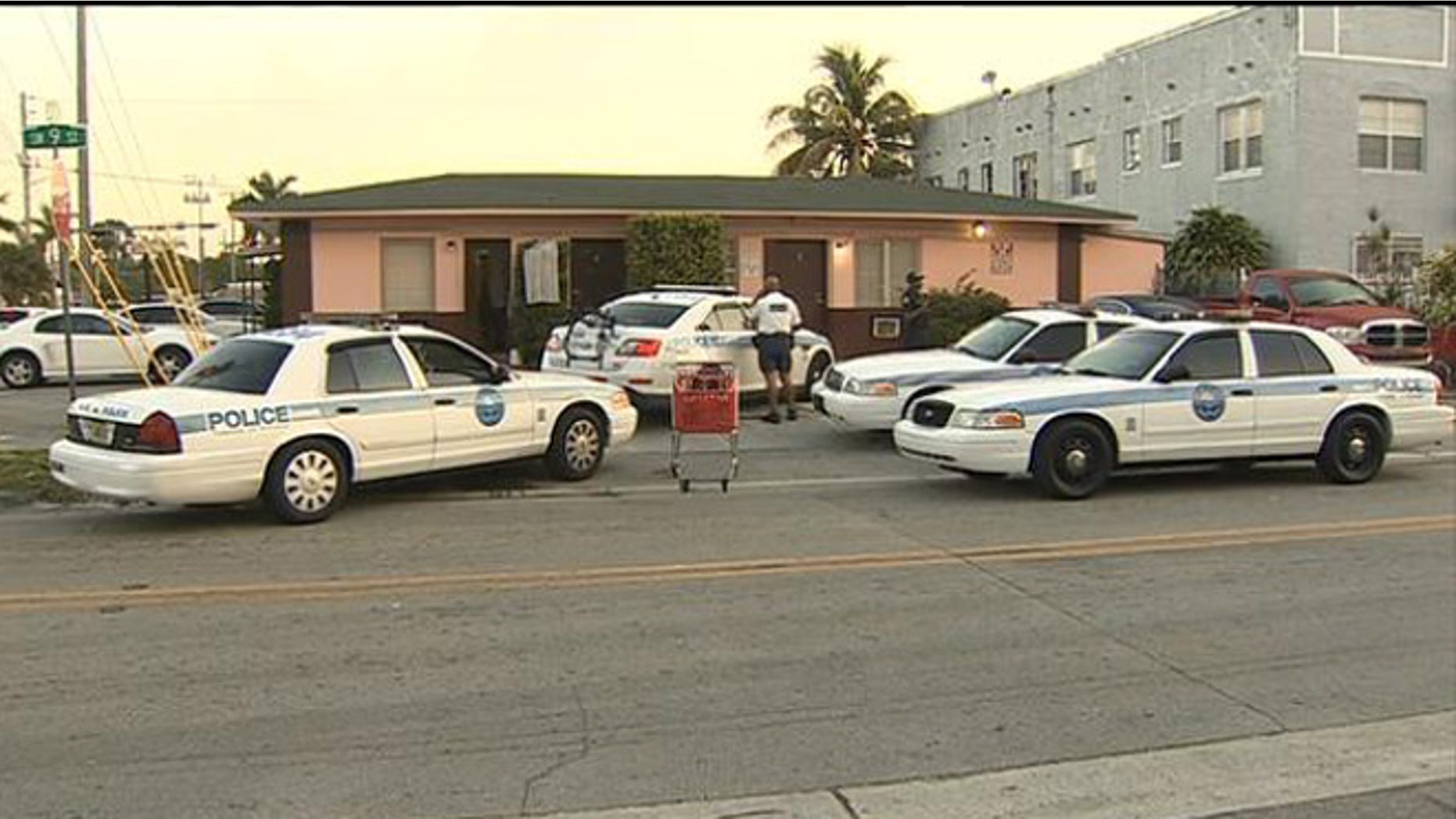 MIAMI – City of Miami Police made a disturbing discovery on Tuesday morning. They found a 2-year-old child surrounded by drugs and drug paraphernalia in a Miami motel.
According to police, they were dispatched to the motel in search of a scooter that had been stolen out of Coral Gables. The scooter had been reportedly spotted near the motel, in the area of Southwest Ninth Street.
Officials conducted a search of the area by knocking on doors. When they knocked on a motel door, they discovered the 2-year-old boy, all alone, sleeping inside a room with crack cocaine, marijuana and cutting instruments within arm's reach.
The 2-year-old was taken out of the motel room by Miami Police and is now in the custody of the Department of Children and Families. Police arrested the boy's mother, Midalys Paneque, for child neglect and drug possession.
Police continue searching for her boyfriend, identified as Osmiel Machado, who fled on the stolen scooter. Police said he is not the child's father.
Miami Police believe if it weren't for the vigilant officer, they would have not saved the toddler.
If you have any information on Machado's whereabouts, call Miami-Dade Crime Stoppers at 305-471-TIPS. Remember, you can always remain anonymous, and you may be eligible for a $1,000 reward.
For more stories, go to WSVN.com