Mexico's Sinaloa Cartel melted gold to launder drug proceeds in the U.S.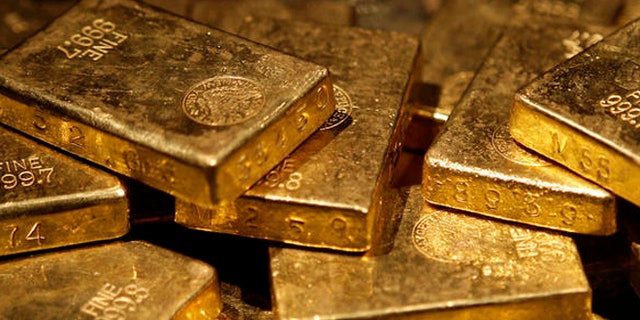 NEWYou can now listen to Fox News articles!
A new report details how the Sinaloa Cartel is using a complex process to launder drug money from the United States to Mexico by melting down gold bars.
According to court documents obtained by Bloomberg, cartel associates in Chicago would use drug proceeds to purchase gold bars and jewelry around the area. They then used FedEx to ship the items to a company in Florida that would melt the gold and sell it for cash.
The company – which kept one percent of the profit – then sent the proceeds to Mexico, where cartel operatives would use falsified paperwork to make it appear as if Mexican businesses had sold the gold to their partners in Florida legally.
The documents reveal a wide-ranging system in which the cartel sent hundreds of boxes of to the Florida company, before it was eventually raided by U.S. authorities in January 2014. The company also allegedly laundered money for other cartels, Bloomberg stated.
The report comes less than a month cartel's chief money launderer in Chicago, Edgar Manuel Valencia Ortega, has pleaded guilty to money laundering as part of an interstate drug ring that funneled cocaine from Chicago to Los Angeles.
Valencia Ortega was arrested two years ago after arriving in Las Vegas from Mexico. He was brought to Chicago to face charges.
Federal prosecutors say that Valencia Ortega helped facilitate the transfer of millions of dollars in drug funds from the U.S. to Mexico.
Chicago has become a hub for Sinaloa Cartel associates who traffic heroin, cocaine, marijuana and methamphetamine across the city and – with easy access to the Stevenson, Dan Ryan, and Eisenhower Expressways – across the country.
Chicago is one of the U.S.'s largest interior cargo ports, the world's third-largest handler of shipping containers and is located along the Burlington Northern Santa Fe rail line. It also sees 1.5 million tons of imports and exports a year go through O'Hare International airport every year.
"It's a huge distribution center with so many interstates and train lines that [traffickers] can run their products out of the city," Adam Isacson, a senior associate for regional security policy at the Washington Office on Latin America told FNL.