Mexico's Peña Nieto delivers state-of-the-nation address to country beset by doubts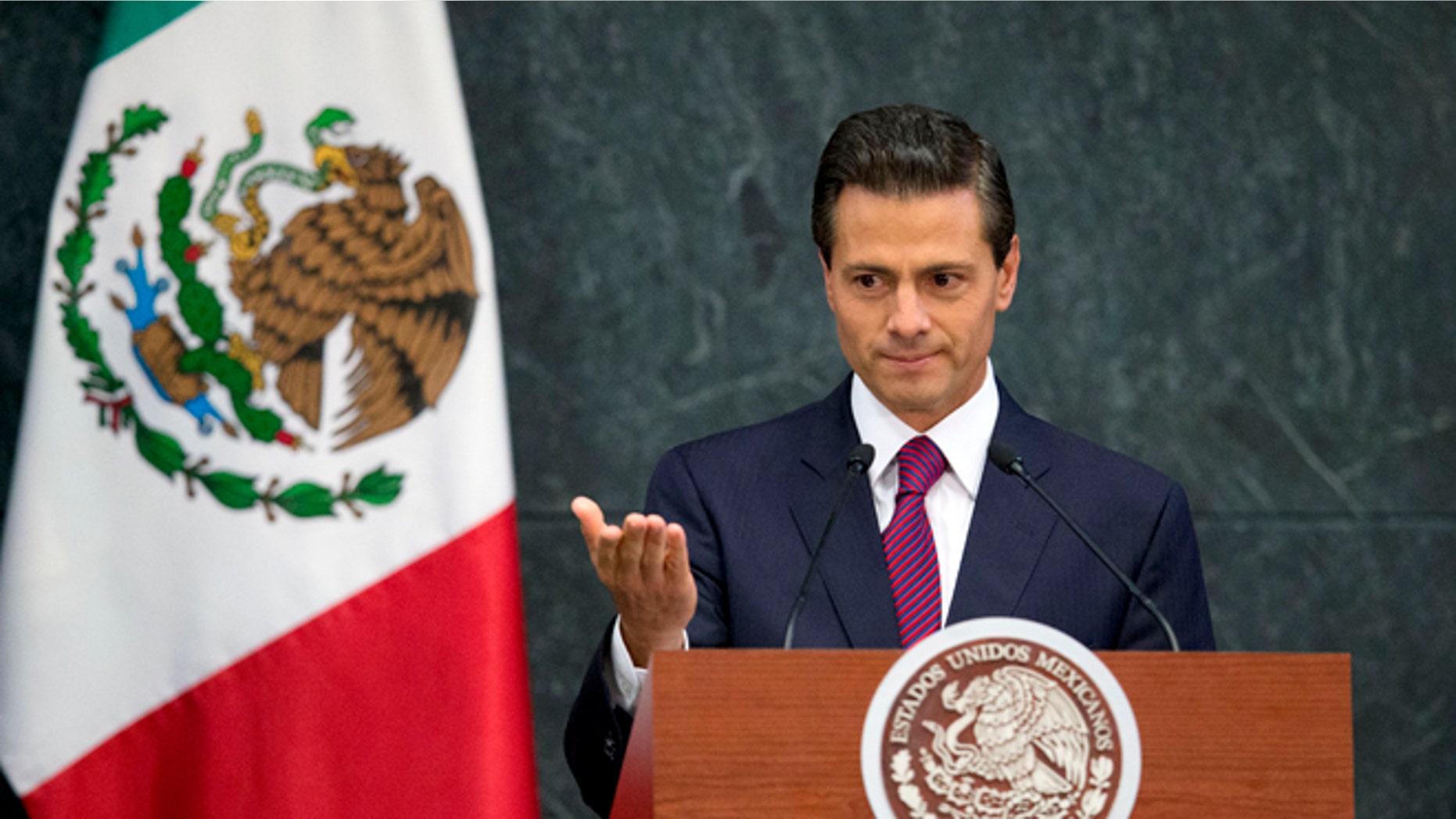 MEXICO CITY (AP) – Mexican President Enrique Peña Nieto sent his written state-of-the-nation report to Congress on Tuesday in an atmosphere of rising violence, a falling currency and a slowing economy.
The unenviable circumstances are far different from what he faced during his last report on Sept. 2, 2014, just after he had won passage of a series of energy, education and telecom reforms, a success he said would put Mexico on the path to greater growth.
At the time, Peña Nieto was delivering on his main pledge, which was to reduce Mexico's drug-war-era violence. But progress there seems to have stalled. Homicides in the first seven months of 2015 were running about 3 percent above figures for the same period last year.
Other numbers are depressing as well. The Mexican peso has fallen 29 percent against the U.S. dollar over the last year.
Peña Nieto's own approval ratings have fallen as well, from 55 percent in August 2014 to about 35 percent one year later, according to a Buendia&Laredo poll published Tuesday. It had a margin of error of 3.5 percentage points.
And the administration suffered a major embarrassment on July 11, with the escape of Mexico's top drug lord, Joaquín "El Chapo" Guzmán, through a tunnel from Mexico's highest-security prison.
Peña Nieto announced changes in his cabinet last week in an apparent attempt to change direction.
But tough international market conditions may limit his maneuvering room, and officials have lowered this year's expectation for economic growth.
"This is the year that he has the least to show for," said José Antonio Crespo, a political analyst and professor at Mexico's Center for Economic Research and Teaching. "He hasn't had any achievements, just difficulties" this year, Crespo said.
If Peña Nieto tries to strike an upbeat tone Wednesday in his speech marking the written report, Crespo said, "nobody will believe any of it."
Interior Secretary Miguel Angel Osorio Chong delivered the report to the legislative body Tuesday, but for the first time in recent history the government did not make the report available publicly the day before the president's address.