Mexico's Peña Nieto asks congress to rework anti-corruption law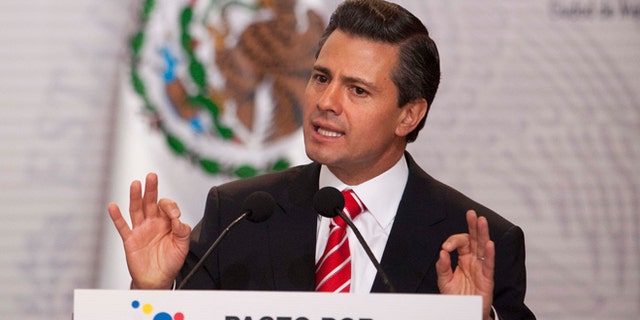 NEWYou can now listen to Fox News articles!
MEXICO CITY (AP) – Mexico's president has asked congress to convene a special session to re-work an anti-corruption law and remove clauses widely viewed as a revenge move by politicians.
The Senate last week approved the final points of a law that would require politicians to publish their tax returns, holdings and potential conflicts of interest.
But in what was widely viewed as revenge, legislators voted to impose the same rules on anyone who receives government money. That would apparently apply to welfare recipients and government suppliers.
The president's legal adviser said Thursday that the clause would hurt private citizens' right to privacy. Humberto Castillejos said the law would be returned to the Senate for changes.
Mexican politicians including the president have been stung by scandals of corruption or apparent conflicts of interest.