Mexico City alcohol factory tanker explodes, injuring 1 and causing mass evacuations
A tanker at a Mexico City alcohol factory exploded Monday, injuring at least one person and forcing thousands to evacuate.
More than 2,000 people were forced to evacuate from their homes as the flames shot into the sky, civil protection secretary Fausto Lugo said in a tweet.
The explosion occurred in the city's Cuauhtemoc neighborhood. Clouds of black smoke followed the fireball. Lugo said a tank exploded, sparking the fire.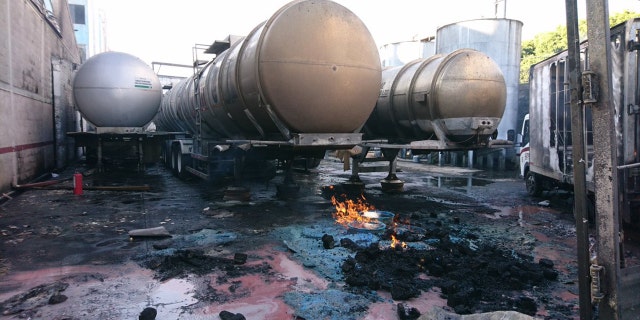 It wasn't immediately clear why the tank had exploded.