Mexico arrests suspect in killings of 2 priests in Veracruz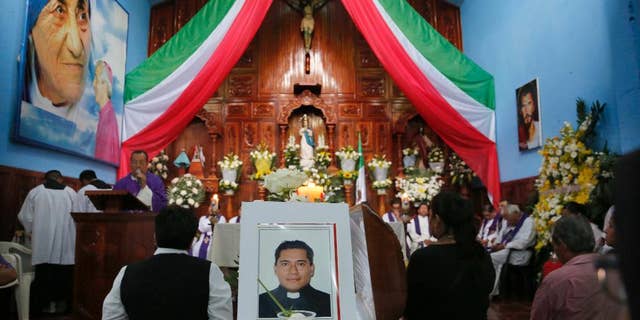 NEWYou can now listen to Fox News articles!
MEXICO CITY – Mexican authorities have arrested a suspect in the abduction and murder of two priests in Veracruz state last month.
Mexico City prosecutors say in a Monday statement that the unidentified suspect was detained Oct. 13 along with another person after they allegedly carjacked a couple in the capital. Investigators later determined the suspect had an arrest warrant for the kidnapping of the priests.
Alejo Nabor Jimenez and Alfredo Suarez de la Cruz were found bound and shot to death along a roadside outside the city of Poza Rica on Sept. 19.
Veracruz state prosecutors have alleged that the clerics were drinking with their killers beforehand. That angered Roman Catholic church leaders who criticized what they called a campaign to smear the victims.