Mexican town pumped up by decades of NAFTA gears up for colossal slowdown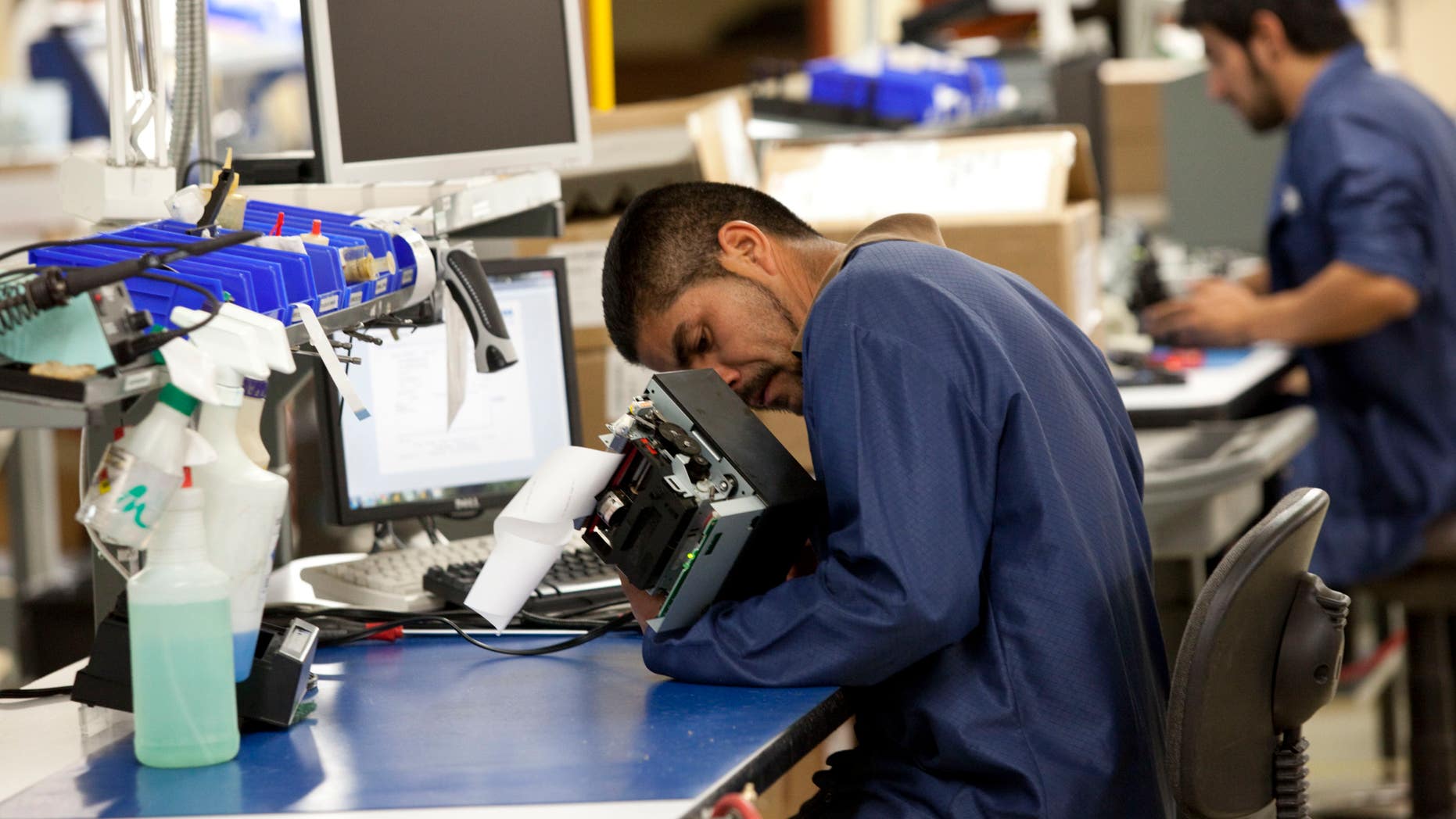 RAMOS ARIZPE, MEXICO – Wendy Manríquez still remembers the excitement every time a new factory opened in her hometown in the border state of Coahuila.
"People would swarm to the factories, they meant work," she told Fox News. "Everyone was excited."
Only a generation ago, Ramos Arizpe was but a sleepy town near Coahuila's capital city of Saltillo, some 250 miles from the border with Texas. Agriculture and small-scale commerce provided most of the jobs in the region. No longer. Over the past few decades, Ramos Arizpe has been transformed into one of the major industrial hubs of northern Mexico. On its outskirts,
huge swaths of land are now riddled with approximately 250 maquiladoras, assembly factories that produce everything from refrigerators to car parts.
Salaries are low, especially compared to the United States. Workers in the plants make, on average, just over $2 per hour and receive few benefits like pensions or vacation pay. Still, the plants pay approximately 25 percent more than the average wage across the country.
Manríquez, 26, knows some of the plants well. She and several other members of her family worked in the Whirlpool plant, a ten minute walk from her home. "It's tough to work there, but the factories did mean new jobs for the region," she said.
"I do believe that we're entering a new era. The process of expanding international trade and globalization appears to be entering a process of reversal. We're only just starting to see the risks."
Whirlpool is but one of a number of U.S. companies that have settled in the outskirts of the city. General Motors, John Deere, Johnson Controls and Wix Filters also have factories in the area.
It was the North American Free Trade Agreement (NAFTA) signed by Mexico, the United States and Canada in 1994, that gave rise to these enormous industrial areas, spread out across Mexico, but especially in states bordering the United States. By sharply reducing or eliminating import tariffs, the treaty made it extremely attractive for American companies to move to Mexico, where lower wages and weak unions made production substantially cheaper. Moreover, Mexican border states such as Nuevo León and Coahuila also lured in companies by showering foreign investors with tax benefits.
An estimated 10 million jobs were created directly or indirectly in Mexico by the free trade agreement. In Ramos Arizpe alone, a city with less than 50,000 inhabitants now provides jobs to tens of thousands factory workers.
"It's a very significant sector for our local economy," Ana Gabriela Pérez, director of the Economic Development of the Ramos Arizpe
municipality, told Fox News. "Over the past few decades, the maquiladora sector has grown to almost 60,000 jobs in the Ramos Arizpe area alone." It's a huge number, bigger than the entire population of the city proper; Ramos Arizpe's manufacturing sector is now so large it attracts workers from across the country.
The question is how much longer that industrial bonanza will
last in Mexico. The election of Donald Trump has sent ripples of doubt and uncertainty across the border and through Mexico's vast assembly industry.
Trump's anti-trade rhetoric and promise to either re-negotiate NAFTA or unilaterally leave the agreement may have disastrous consequences for Mexico's trade-oriented economy and could potentially destroy millions of jobs, if acted upon by the president-elect.
"It's hard to give exact figures on what might happen if
Trump actually delivers on his promises, but the consequences could potentially be severe for Mexico", Carlos Mota, a columnist for Mexico City's El Financiero newspaper who writes extensively on trade, told FNL. "We'd be looking at an extended period, perhaps three years, during which Mexico's GDP would drop significantly. It would mean a recession."
Trade between the U.S. and its neighbors has more than
tripled since NAFTA was signed in 1994. Bilateral trade with Mexico was almost $600 billion last year, with the U.S. importing a whopping $316,4 billion, $50 billion more than it exported southwards. With such big numbers and a huge trade surplus currently in its favor, any changes Trump would make to NAFTA would hit Mexico much harder than the U.S.
Indeed, several recently published reports on the subject
suggest Mexico will suffer heavily from any significant changes to NAFTA or a complete collapse of the agreement. The Center of Economic Studies of the Private Sector (CEESP), a Mexico City-based think tank, says there are 6.156  companies in Mexico that export goods to the United States. Moreover, each company has up to ten secondary providers that also depend on bilateral trade.
All in all, Mexico could lose millions of jobs if NAFTA is changed.
Not everyone is overly pessimistic, however. Some analysts point out that, should the U.S. quit NAFTA altogether, trade tariffs between Mexico and the U.S. would then be determined by the World Trade Organization (WTO).
Indeed, Mexico's richest man, billionaire and telecom mogul
Carlos Slim, even believes his country might actually benefit from a change in the trade relationship with the United States. Early this month, while visiting New York City, Slim said it would be 'fantastic' for Mexico if the president-elect succeeds and the U.S. economy grows, generating more trade and creating more jobs in the process.
"It would be negative, but not catastrophic", Carlos Serrano, Chief Economist for BBVA Bancomer, a major bank, said in an interview in Mexico City newspaper El Universal in September. "We think exports could drop by two percent."
It remains to be seen whether Trump will actually deliver on
his promises. Executive power gives him plenty of possibilities to do so, but the president-elect appeared to backtrack on some of his most important campaign pledges in the wake of his shocking November 8 victory.
"Right now we don't know what's going to happen", El Financiero's Carlos Mota told FNL.
"But I do believe that we're entering a new era. The process of expanding international trade and globalization appears to be entering a process of reversal. We're only just starting to see the risks."