Mexican restaurant sues KFC for its Spanish translation of 'finger lickin' good'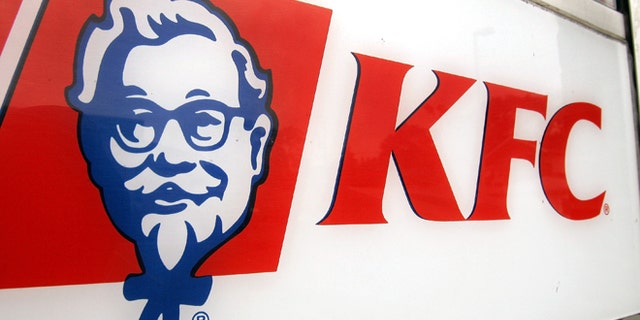 Kentucky Fried Chicken launched a Hispanic marketing campaign last year that brought back its famous slogan "finger lickin' good" – in Spanish.
"'Para chuparse los dedos' is a familiar and well-liked expression in the Hispanic community," KFC spokesman, Rodrigo Coronel, said in a press release at the time. "The goal of this campaign, as well as the larger broad market program, is to effectively leverage the iconic assets of the KFC brand, including its biggest, Colonel Sanders, in a new and relevant way.
But now the fast-food company is facing a lawsuit over the campaign after a Mexican restaurant in California cried foul.
TMZ is reporting that Taqueria el Amigo, a Mexican restaurant in Santa Ana in Orange County, is taking the fried chicken fast-food giant to court for trademark infringement because of its use of the phrase, "Para chuparse los dedos!," which translates roughly into "Good enough to lick one's fingers!"
The lawsuit, filed by Taqueria el Amigo owner Felipa Piedra against KFC Corporation and its parent company, Yum! Brands, claims that the restaurant has used the phrase commercially dating back to 1988. Piedra first trademarked the motto in 2007, and it was renewed in 2015, according to United States Patent and Trademark Office (USPTO) records.
"Since [Taqueria el Amigo] first opened its doors, it has continuously used the ... Spanish language slogan, para chuparse los dedos," the complaint, which was filed on June 10 in U.S. District Court in California's Central District, claims.
Before the KFC advertising campaign kicked off, the chicken conglomerate filed a trademark application for the phrase as well.
According to the lawsuit, that attempt "received final rejections from the USPTO on Feb 29, 2016. The USPTO cited the [Taqueria el Amigo] as a bar to the KFC applications ... because there was a likelihood of confusion in the marketplace and the minds of the purchasing public."
Piedra is claiming that because of the extent of the KFC campaign using the slogan – which has been used in spots airing on Univision, Galavision, UniMas, Telemundo, Fox Deportes, ESPN Deportes and Mun2 – "defendants have reaped tremendous financial profits and gains, while [Taqueria el Amigo] has suffered financial losses."
A spokesperson for KFC, whose headquarters are located in Louisville, Ky., told FNL via email, "We are confident that this lawsuit is meritless, and that our use of the Spanish version of our world famous slogan is appropriate."