Mexican Restaurant Causes Commotion over "Racist T-shirt"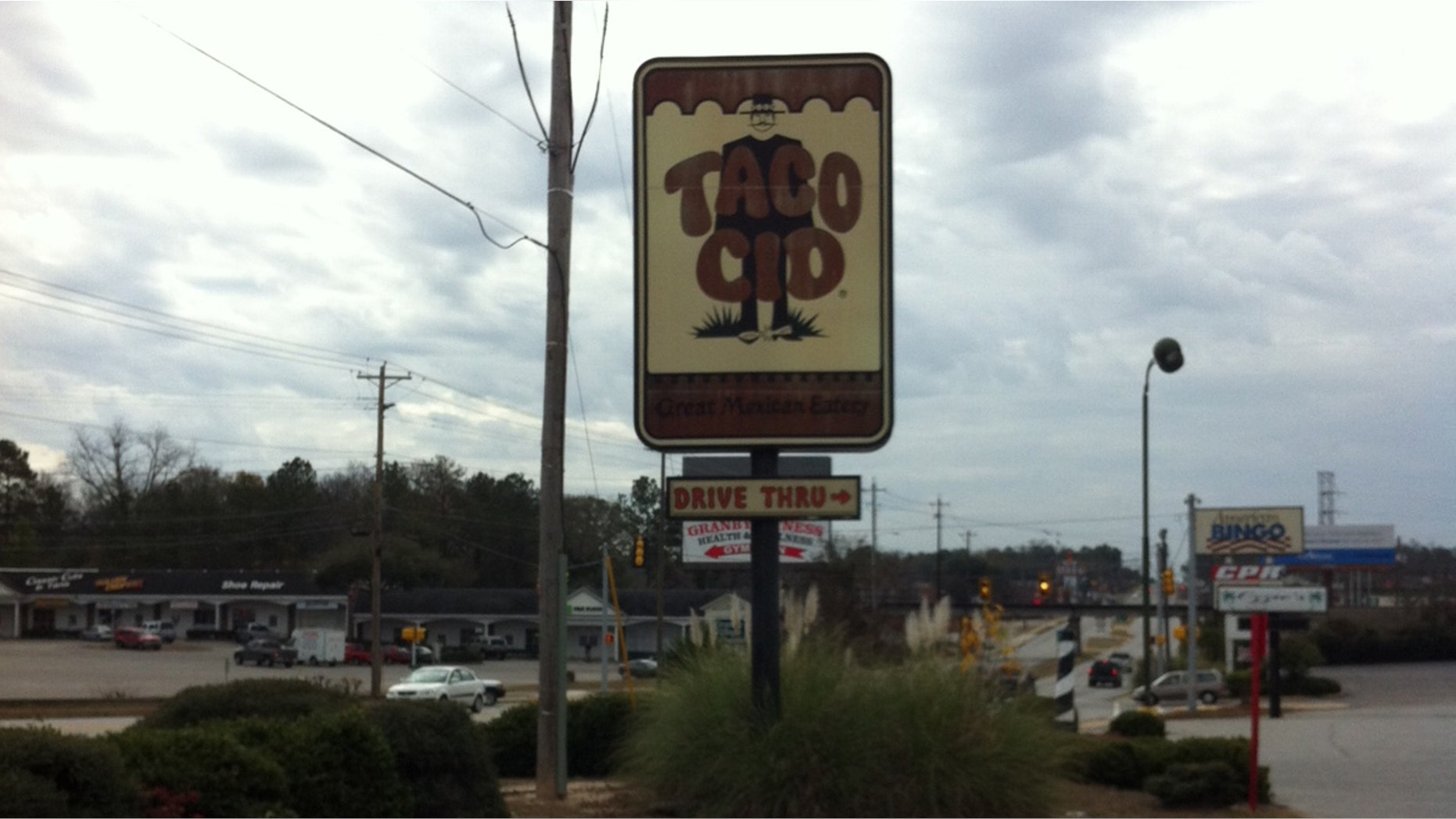 If you haven't been to West Columbia, South Carolina odds are you may not have heard of the Mexican restaurant Taco Cid.
On its website the restaurant states, "We're not national, we're not fancy."
But after Corey Hutchins, a reporter for the Columbia Free Times posted a picture of an employee wearing a controversial shirt; the restaurant has joined the national discussion regarding immigration, undocumented workers and good taste.
The controversial shirt, which employees apparently must wear, states "How to catch an illegal immigrant," and under those words a cartoon trap is depicted that consists of a box, a string, and tacos.
On Taco Cid's website they address the shirt controversy as "a witty and comical statement regarding ILLEGAL immigrants.  There are NO racial nor hate remarks towards any specific ethnic group."
But immigrant advocacy groups are not laughing about the shirt.
"There's nothing funny about a child crying as its mother is being taken away by police," said B. Loewe a spokesman for the National Day Laborer Organizing Network.  "There's nothing to joke about when it comes to our immigration policies.  This t-shirt is not funny."
"Of course it's offensive, it's meant to be. This is simply a failing business trolling for attention," said Lisa Navarrete, Advisor to the President, NCLR (National Coucil of La Raza). "We would recommend people not patronize this place. Sure, because of this insult but really due to the fact that a restaurant this clueless about the Latino community can't possibly make a decent taco."
Some on the other side of the immigration debate think others are missing the point.
"Everybody in the country knows the government has left our border open," said Ron Bass of the United Patriots of America in Elizabeth, N.J.  "The people that are saying this is racist are a little bit uptight."
The restaurant elaborates on their website that they are not racist but are taking a stand on "illegal immigration."
"We do believe ILLEGAL immigrants are taxing the system we support and live under, thereby, causing us to work harder and pay more taxes in support of their illegal activities which our government has simply chosen to look the other way."
According to the Palmetto Public Record, Taco Cid originally had 4 locations but has shuttered all but their West Columbia location.
Follow Victor Garcia on twitter @MrVicGarcia
Follow us on twitter.com/foxnewslatino
Like us at facebook.com/foxnewslatino