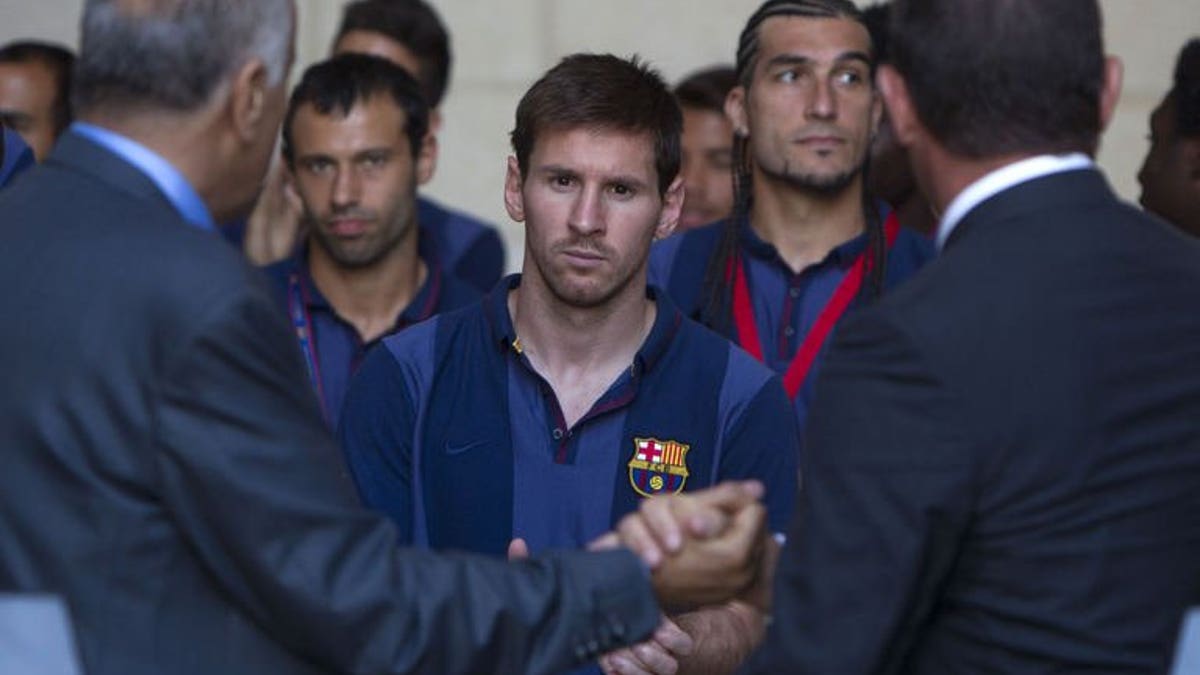 JERUSALEM (AFP) – Lionel Messi and his fellow Barcelona stars were mobbed on their arrival in Israel on Saturday where the Spanish giants are staging two "training camps for peace".
Hundreds of fans, wearing Barcelona shirts, as well as a heavy police presence greeted the squad who will train with groups of Israeli and Palestinian children.
The players, who are also visiting Bethlehem and the Wailing Wall, were working with Palestinian youngsters at Hebron on Saturday night.
On Sunday, they are due to meet Israel President Shimon Peres before coaching more children in Tel Aviv.
"The goals are important but it's also crucial to educate children and try to bring them together," said star midfielder Andres Iniesta.
The training sessions are organised by the Peres Centre for Peace as well as the Israeli and Palestinian football federations.
In October 2012, Barcelona caused controversy when former Israeli soldier Gilad Shait, held for five years on the Gaza Strip, was invited to watch the Clasico between Barca and Real Madrid.
It was a decision which sparked calls for a boycott of the Catalan club.