Merkel urges Turkish-rooted residents to be loyal to Germany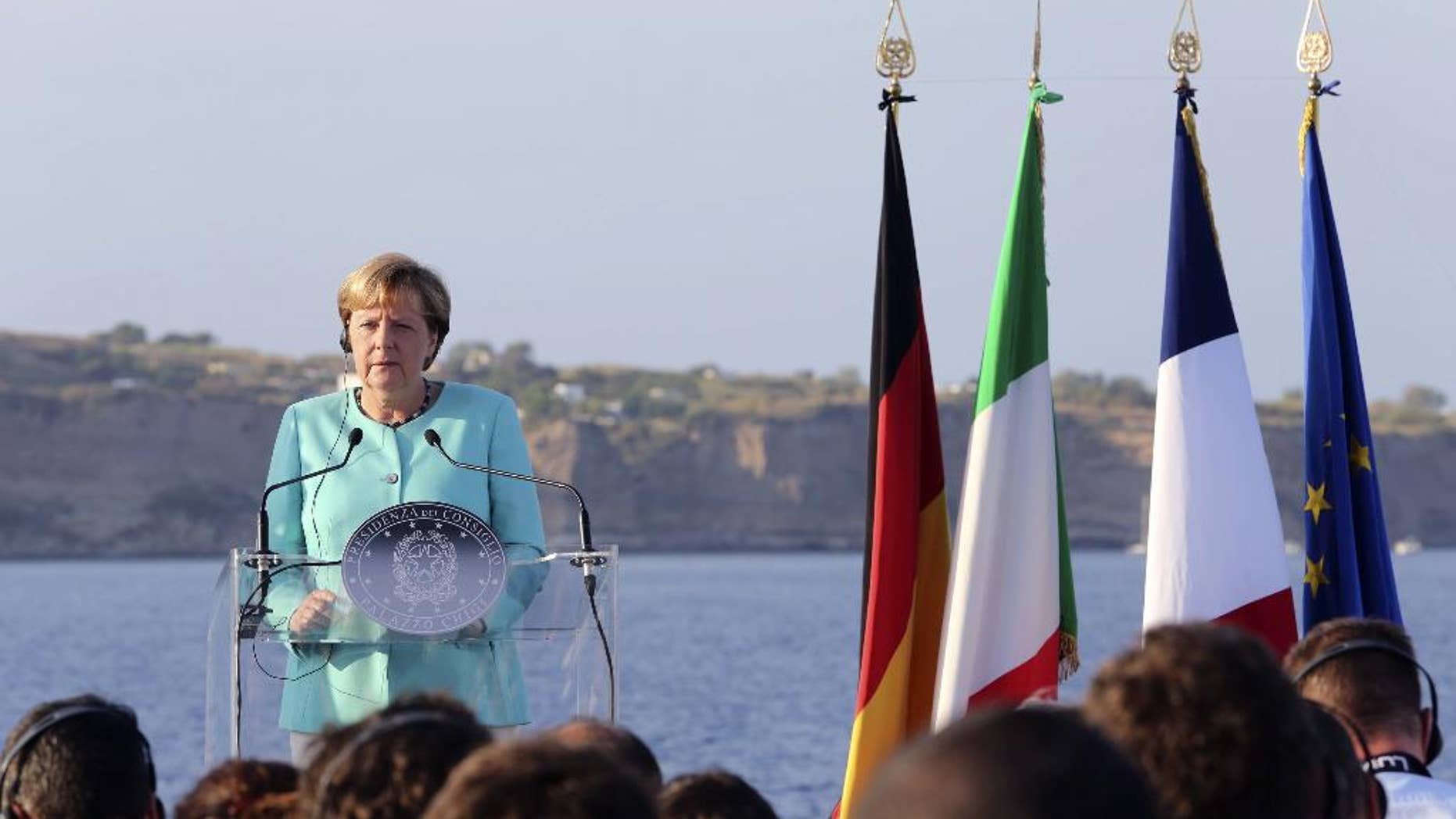 BERLIN – Chancellor Angela Merkel is calling on people with Turkish roots who are longtime German residents to be loyal to Germany.
Merkel's comments in an interview with the daily Ruhr Nachrichten published Tuesday come during a tense period in German-Turkish relations.
Ankara was angered by the German Parliament's vote in June to label the killings of Armenians by Ottoman Turks a century ago as genocide, and has bristled at criticism of its crackdown following a coup attempt. Germany is home to roughly 3 million people with Turkish roots.
Merkel was quoted as saying: "We expect of people of Turkish origin who have long lived in Germany that they develop a high degree of loyalty to our country." She added that Germany will try to keep "an open ear" for their concerns.