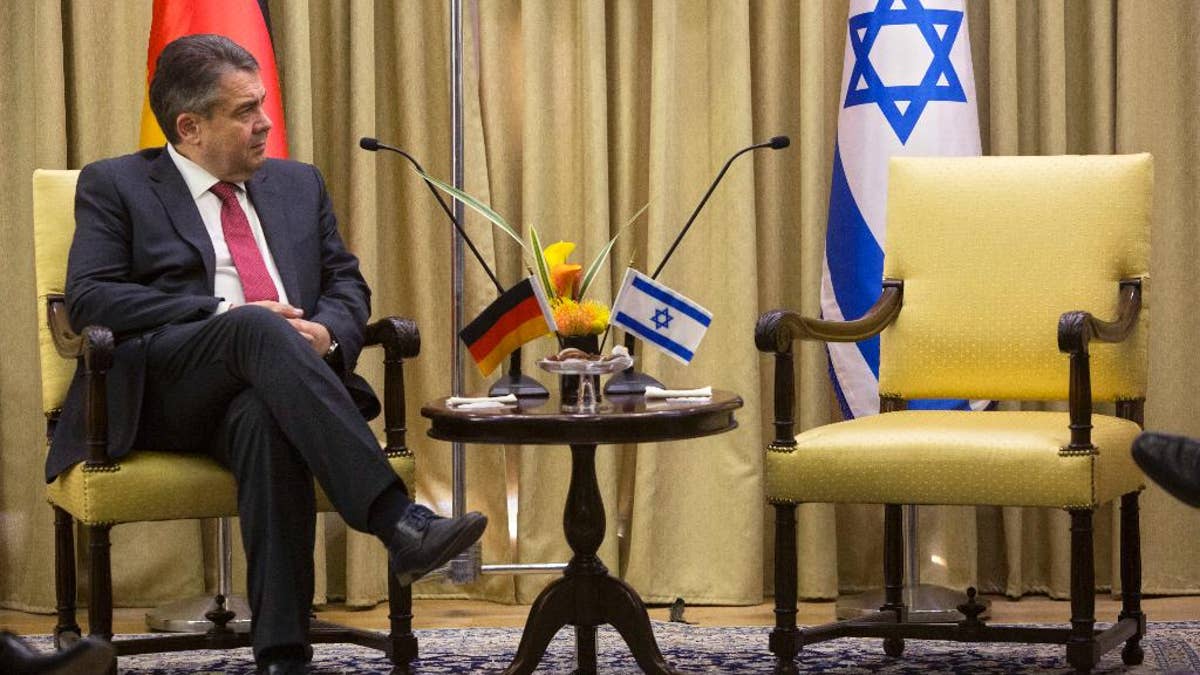 BERLIN – German Chancellor Angela Merkel's spokesman has backed the country's foreign minister in a spat over his meeting with a rights group in Israel, saying it must be possible to meet critical organizations in a democracy.
Prime Minister Benjamin Netanyahu abruptly canceled planned talks Tuesday with visiting Foreign Minister Sigmar Gabriel over his meeting with Breaking the Silence, a group critical of Israeli military actions in the West Bank.
Netanyahu said he won't see visiting diplomats who meet groups "that slander (Israeli) soldiers and seek to put our soldiers on trial as war criminals."
Merkel spokesman Steffen Seibert said Wednesday the chancellor considers it "regrettable" the meeting didn't happen. He added: "In a democracy it should be possible for foreign visitors to speak without problems to critical representatives of civil society."