Merkel calls Putin to press for release of 7 OSCE hostages in eastern Ukraine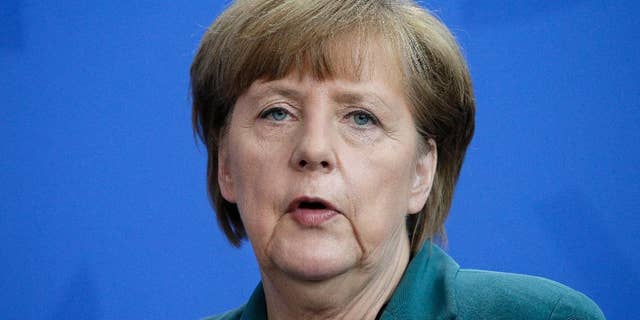 BERLIN – German Chancellor Angela Merkel has again called Russian President Vladimir Putin and asked for his assistance in freeing seven observers from the Organization for Security and Cooperation in Europe who are being held by pro-Russia separatists in eastern Ukraine.
A spokeswoman for Merkel said Thursday the focus of the call between the two leaders was on the "the continuing hostage-taking of the OSCE observers by separatists in eastern Ukraine."
Spokeswoman Christiane Wirtz said in a statement that Merkel "appealed to the president to use his influence" in resolving the situation.
The Kremlin said Putin stressed in the call that the main thing was for Ukraine to withdraw its troops from southeastern Ukraine, stop the violence there and quickly start a national dialogue on constitutional reform.