Meet The Kim Kardashian Look-Alike Who Is Reportedly Mexico's Most Ruthless Killer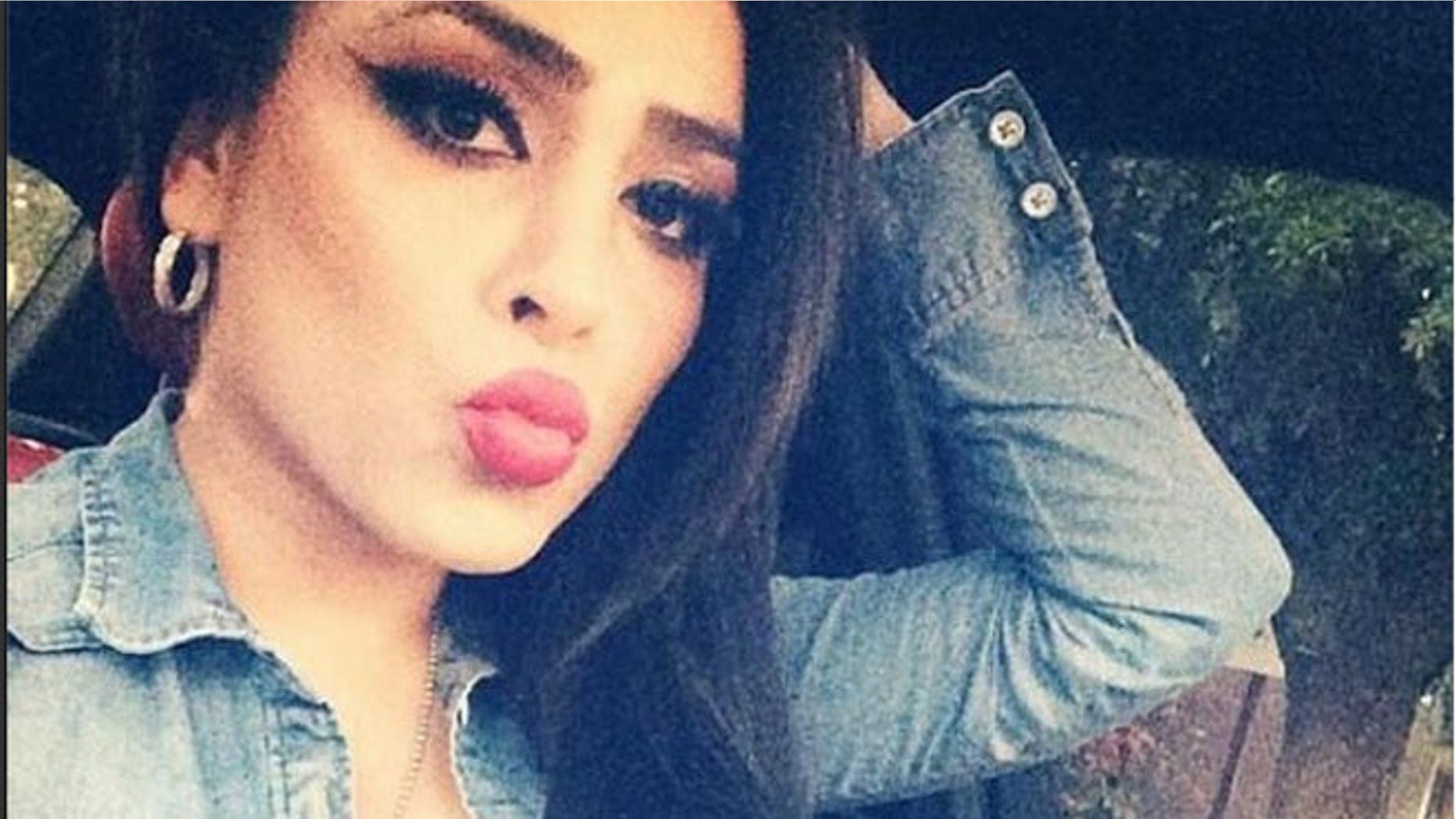 A Kim Kardashian look-alike has been creating quite the buzz on social media, but it's not because of her voluptuous beauty or photos imitating the reality star. It's because she is considered one of the most dangerous women in Mexico.
Claudia Ochoa Felix is reportedly the new leader of "Los Antrax," an elite killing squad used by the ruthless Sinaloa cartel to do their bidding.
The 27-year-old mother of three, nicknamed the "Empress of Antrax," uses her social media accounts to brag about her lifestyle, posting pictures dressing and posing like Kardashian, all the while wielding a personalized pink AKA-47.
She has since removed her pictures from Instagram.
According to Mexico's Proceso, in one shot, her toddler son is seen sitting on top of a wad of cash. The photo has since been removed.
Another shows Ochoa Felix in a formal gown showing off a gold-plated assault rifle with a mounted scope resting on her exposed thigh.
Ochoa Felix received the notoriety after widespread speculation that she was the intended target during the murder of Yuriana Castillo, a young woman who had ties to the Sinaloa Cartel and was gunned down last month. Both women reportedly looked very similar and allegedly have connections to cartels.
The Kim-K wannabe is said to have taken over Los Antrax after its leader (and her lover), Jose Rodrigo Archiga Gamboa, was arrested earlier this year.
According Proceso, local prosecutors have not even begun to investigate the allegations against her.
For her part, Ochoa Felix has denied being part of the hit squad, calling out Mexican media via Twitter and Facebook for their "lies" and "slander."
Follow us on twitter.com/foxnewslatino
Like us at facebook.com/foxnewslatino