Mass grave with dozens of decapitated bodies found in last ISIS enclave: 'They were slaughtered'
A mass grave with dozens of bodies believed to be Yazidi tribal people held captive by Islamic State militants was found in a territory recently captured by U.S.-backed forces in Syria.
Adnan Afrin, commander for the Syrian Democratic Forces (SDF), said Thursday that many of the bodies found in the area of Baghouz were those of women – many of them decapitated. He said they are trying to confirm if the bodies belonged to the Yazidi sect.
"They were slaughtered," Afrin told Reuters, adding that the number of bodies remains unclear.
ISIS SUSPECT HITS TUNISIAN JUDGE WITH OWN GAVEL INSIDE COURTROOM
A graphic video published by Kurdish-run Furat FM TV station emerged showing several bodies dug out from a pit.
The discovery comes as Yadizi tribal leaders called on the international community do more to investigate the fate of thousands of women and children still missing – many who were forced into sexual slavery by the jihadists when they surged across the border into Iraq in 2014 and seized swathes of territory.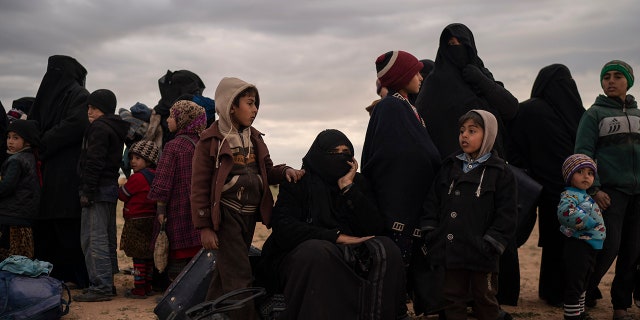 The Yazidis, a religious sect whose beliefs combine elements of ancient Middle Eastern religions, are regarded by ISIS as devil-worshippers.
More than 3,000 other Yazidis were killed in an onslaught the United Nations later described as genocidal, which prompted the first U.S. airstrikes against ISIS, Reuters reported.
"We call on the coalition forces, namely the US and all other troops that fight Isis under the leadership of the coalition, to discover the destiny of victims and help to return the prisoners soon," Yadizi leaders said in a statement to the news website Kurdistan 24.
FATHER OF WOMAN WHO JOINED ISIS SUES TRUMP ADMINISTRATION, SEEKING DAUGHTER'S RETURN TO US
Last week, Nadia Murad, an Iraqi Yazidi woman held as a sex slave by ISIS, appeared with her attorney Amal Clooney at a United Nations event to ask that the crimes of jihadi militants be investigated and prosecuted.
Murad told Reuters she was abducted from her village in Iraq and taken to the Islamic State stronghold of Mosul. She was tortured and repeatedly raped before she escaped three months later.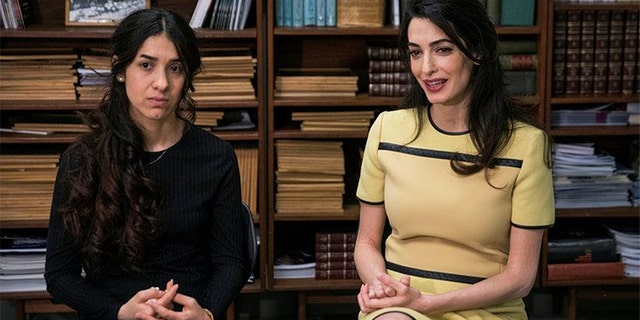 She said six of her family members, including a toddler not yet 3 years old, remain captives of ISIS, and her sister-in-law escaped after nearly 30 months.
"I cannot understand what is taking so long. I cannot understand why you are letting ISIS get away with it or what more you need to hear before you will act," she said in her address.
CLICK HERE TO GET THE FOX NEWS APP
Syrian forces have been locked in a standoff with remaining ISIS militants holed up in Baghouz with civilians since early February.
Earlier Thursday, the SDF – the main partner of the U.S.-led coalition against ISIS in Syrian, said it had freed 24 of its fighters held by the terror group in the region. They gave no details about how they were recovered.
The Associated Press contributed to this report.