Marco Rubio Requests Medal of Honor for Puerto Rican Soldier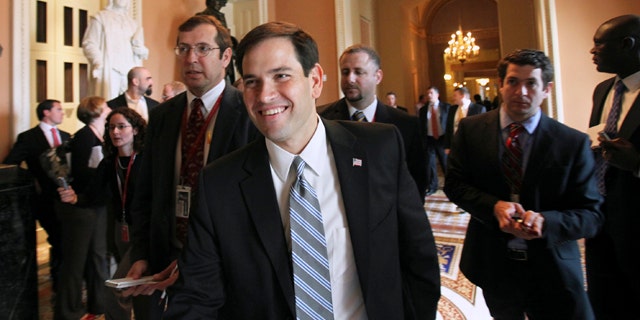 Senator Marco Rubio of Florida is making a plea with U.S. Army Secretary John McHugh to reward a posthumous Medal of Honor to deceased Puerto Rican war veteran Modesto Cartagena.
Cartagena was part of the Borinqueneers, an infantry made entirely of Puerto Ricans.
Following in the footsteps of Cartagena supporters, Rubio is advocating for the award to be given even though Cartagena passed away in March of 2010, and the act for which he showed bravery happened over six decades ago.
It was in the Korean War that Cartagena showed bravery worthy of the Medal of Honor, they say.
On April 19th, 1952 near Yonchon, South Korea, Cartagena single-handedly destroyed three enemy bunkers and saved the lives of many U.S. soldiers.
Prince Harry's Visit to Belize
In his letter to Army Secretary Hugh's, Rubio states "I understand and appreciate the high threshold for awarding the Congressional Medal of Honor and I do not wish to circumvent the awards process. However, I believe the heroic actions of Sgt. Cartagena during the Korean conflict deserve, at the very least, an in-depth review by the Army."
Rubio continued, "Although he would be awarded the Congressional Medal of Honor posthumously, there is no question, that his family would honor and appreciate the recognition and the nation would welcome the opportunity to celebrate the life of yet another American hero."
During his lifetime, Cartagena received the Distinguished Service Cross, the nation's second highest military decoration. But he never received the Medal of Honor.
Opinion: Dreamers' Open Letter to Marco Rubio
Cartagena's family and members of the Puerto Rican community believe that the segregated nature and limited English language skills of the 65th infantry are the reason that Cartagena received the Distinguished Service Cross instead of the Medal of Honor.
At Cartagena's funeral, Puerto Rico's Secretary of State Kenneth McClintock said that while Cartagena was buried with the Distinguished Service Cross, "in our hearts we're sending him off with the Medal of Honor he deserves."
In total, only 5 Puerto Ricans and 44 Hispanics Americans have received the military's highest honor.
Marco Rubio is Top Choice for VP Among GOP Voters in Poll
Angelo Falcón, a political scientist and expert on Puerto Rican policy, said while he had not heard of Rubio's plea for Cartagena, he has recently been receiving an outpouring of information from Rubio's office.
This is surprising, Falcón said, since he rarely hears from the Florida senator.
You can reach Kacy Capobres at:
KacyJayne@gmail.com or via Twitter: @KacyJayne

Follow us on twitter.com/foxnewslatino
Like us at facebook.com/foxnewslatino