Man takes hostages in German town hall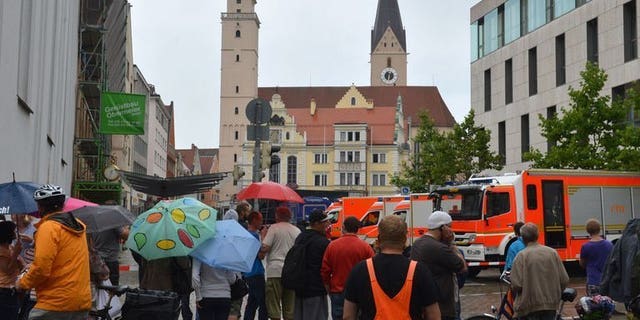 BERLIN (AFP) – A man claiming to be armed took several hostages in the town hall of the southern German city of Ingolstadt on Monday, police said.
A police tactical response squad was rushed to the scene as police closed off several blocks around the central building in the Bavarian town north of Munich.
Chancellor Angela Merkel had been scheduled to make a campaign speech in the town square later in the day, as Germany readies for September 22 elections.
But it was not clear whether that event would go ahead if the hostage situation is resolved by then.
It was also unclear whether the hostage drama was related to Merkel's visit.
A police spokesman said the hostage drama started at about 9am (0700 GMT), telling AFP that "it is a male perpetrator. He has several hostages".
The hostage taker had not initially made any demands, reports said.