Man on the phone with fiancee when she was gunned down will forever be 'haunted'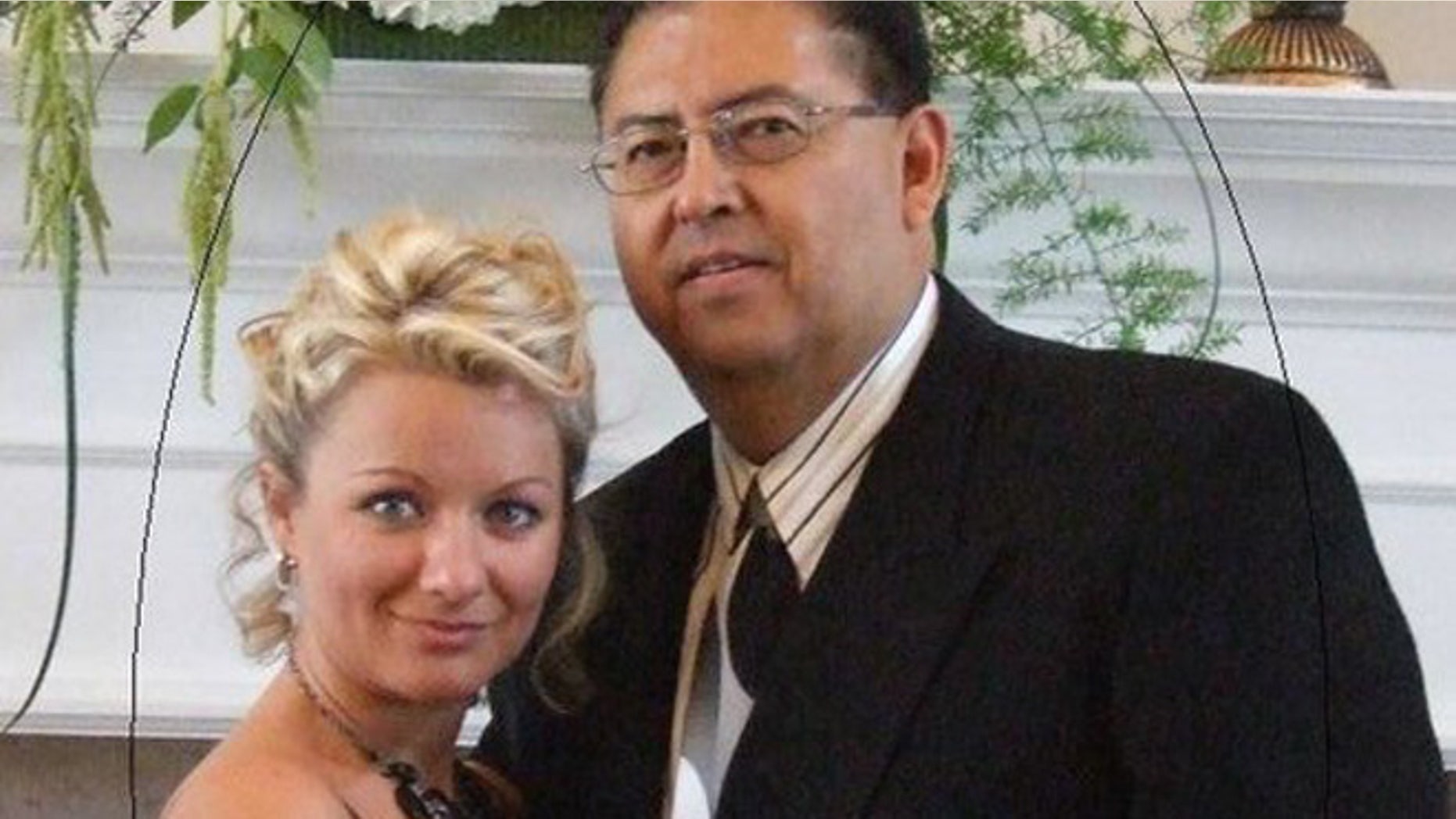 He was ready to marry the women he loved. But, while the lovebirds were on phone, he suddenly heard a loud boom.
"She was telling me how much she loved me when suddenly I heard her scream and there was a loud bang," Rob Hernandez, 58, recounted recently to the Daily Mail. "I could still hear her engine revving and the radio playing. I thought she'd had an accident."
Rob Hernandez, from Salt Lake City, was just weeks away from tying the knot with Tanya Nikitina, 34, in 2010 when she was shot and killed by her former mother-in-law. He said the hearing the attack and listening to his fiancee's dying moments will haunt him forever.
Nikitina, whose real name was Tetyana, was sitting in her car in the parking lot of the school where she worked as a teacher when her ex-mother-in-law, Nancy Nance Hanson, shot her.
According to reports, Hanson believed her son Dale Jankowski, Nikitina's ex-husband, should have custody of the couple's two children.
"The school was only a short drive away, so I jumped in my car," Hernandez recalled. "I stayed on the phone the whole way there, screaming her name trying to wake her up."
Police said Hanson had hidden in the parking lot armed with a 38-caliber revolver and waited for Nikitina to leave the school. She fired the first shot through the window, reloaded the gun, opened the door and fired again.
A medical examiner determined she died from four gunshot wounds to the head.
Hanson was arrested and pleaded guilty to first-degree murder. Hernandez said he had trouble wrapping his head around the senseless murder of his fiancée.
"Why on earth would Mary want to kill Tanya? She'd done nothing wrong," he said. "Now the children are left without a mother and I've lost my beloved fiancée."
Hernandez and Nikitina met in 2008, three years after her divorce to the father of her two children. He said the relationship with her former in-laws was often strained because of child care arrangements.
"Dale lived with his mother, and the kids would go and stay with them at weekends," Hernandez said. "But there was some tension between Tanya and Dale and Mary."
He said that his fiancée had received threatening text messages from Hanson, claiming she did not deserve custody of her children.
Hernandez and Nikitina planned to marry in a Las Vegas ceremony in early 2010, but on January 29, two weeks before the big day, she was killed.
According to reports, Hanson showed little remorse when she was sentenced for the crime several months later. She asked if she could receive a death sentence, but a judge said she did not meet the criteria.
"Well, I guess I didn't do a good enough job then," the grandmother reportedly replied.
Hanson was sentenced to life in prison and ordered to serve a minimum of 15 years.
Hernandez said the sentencing gave him little comfort.
"No amount of time in prison is going to bring Tanya back. Hearing my fiancée's tragic end on the phone still haunts me," he said. "I still cannot believe she's gone. She was my world and Mary stole everything from me when she killed her."