Man confesses killing Cambodia activist but family doubts it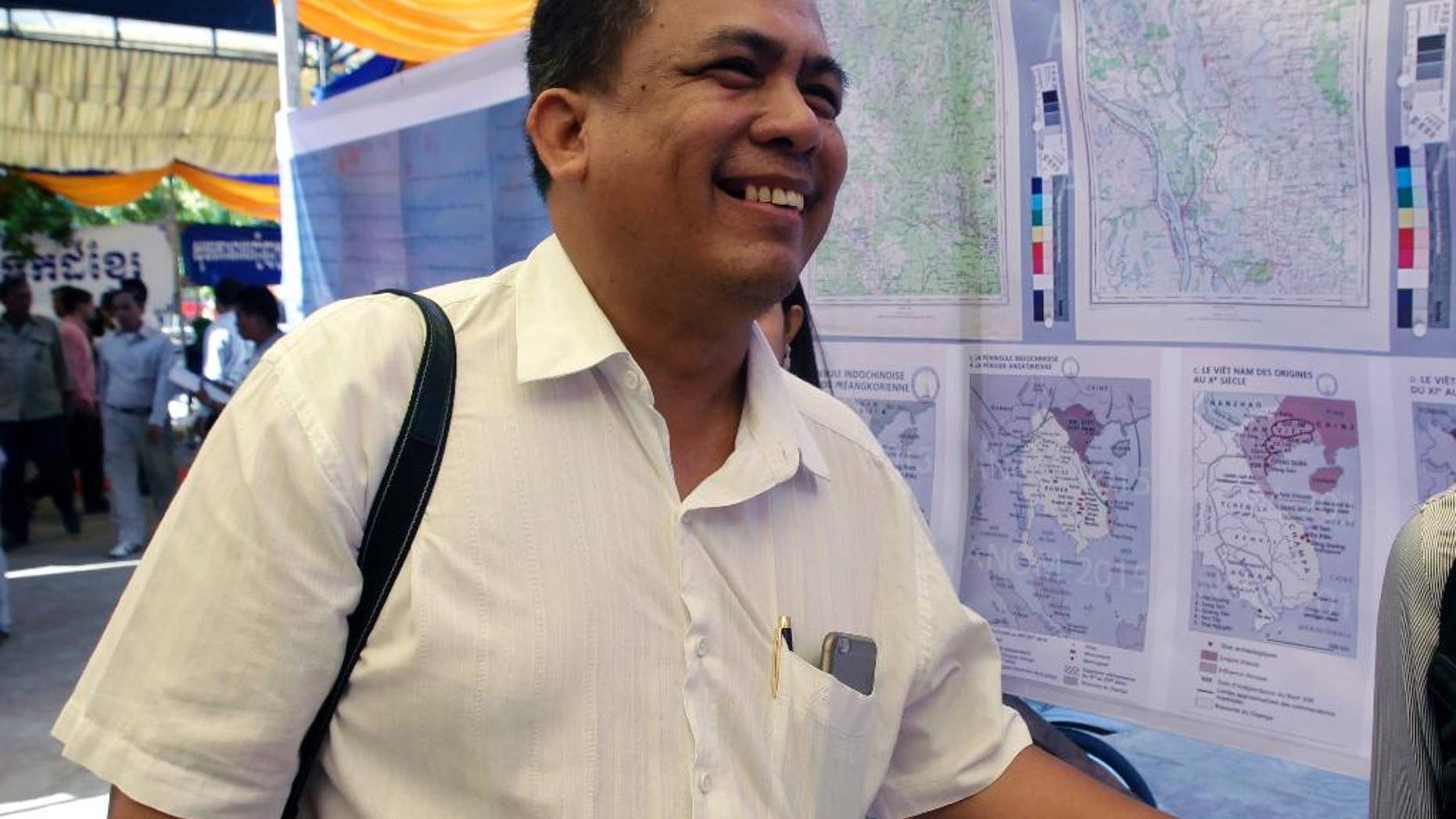 PHNOM PENH, Cambodia – A Cambodian man has confessed in court to killing an outspoken government critic over an unpaid loan, but the victim's family says he's a scapegoat in a political assassination.
Migrant worker Oeut Ang says he fired shots that killed Kem Ley last July because he was upset over the $3,000 he was owed. Shortly before his death, Kem Ley spoke on radio on a report about Cambodian Prime Minister Hun Sen's embezzled wealth.
Cambodian authorities deny any involvement in his killing. Kem Ley's relatives believe the suspect isn't telling the whole truth and that the government may have masterminded the killing.
Kem Ley's 78-year-old mother, Phork Se, was shocked to hear that the trial has started without her being invited. She called it a "political theater."