Man Charged for Child Abuse After Video Shows Him Hitting Stepson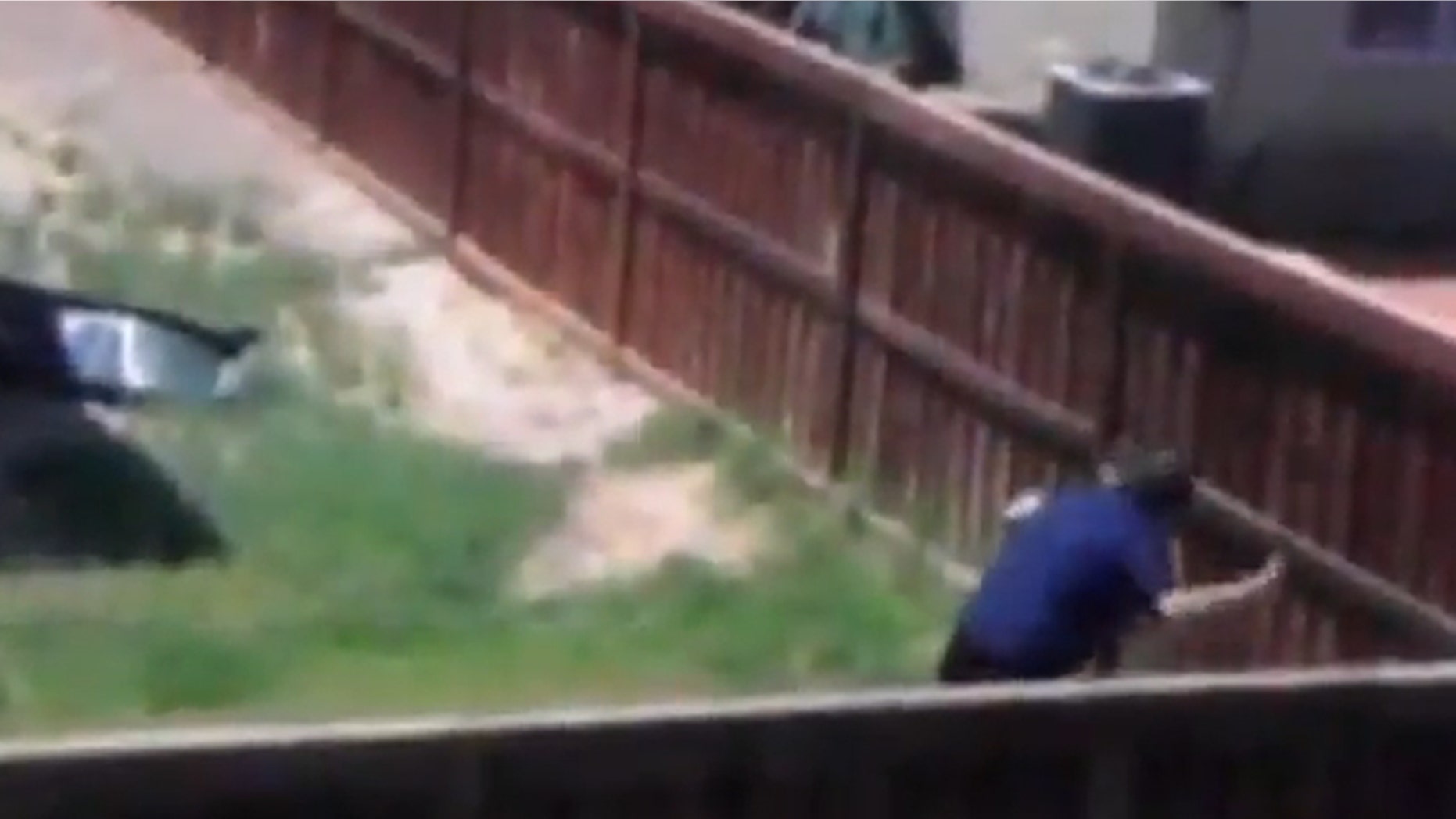 After a neighbor posted a video online that shows him hitting his stepson with a belt for dropping a baseball during a game of backyard catch, a former director of a California water agency director has been charged with felony child abuse.
The Imperial Valley Press reported Saturday that Imperial County prosecutors charged Anthony Sánchez with two counts: corporal injury to a child and child abuse.
After the video was posted online and turned over to sheriff's officials, Sánchez quit his post with the Imperial Irrigation District overseeing water and electricity supply and distribution in the Imperial and Coachella valleys.
Sánchez's attorney, Ryan Childers, said the charges are out of proportion for Sanchez's actions, given his lack of record and that lesser charges usually result in such cases. Childers added that the father was only disciplining the boy.
"This is a case of a video where people interpret it as a father who lost it," Childers told 20/20 correspondent Deborah Roberts. "But this is a father who was trying to give a child discipline."
The video, which was posted on YouTube by neighbor Oscar López, shows Sánchez repeatedly hitting the boy with a belt and even knocking him to the ground. He then steps back to to wait for him to toss the ball back which he drops.
The beating stops when López opens his window and shouts at Sánchez to stop hitting the boy.
"Are you having a problem with the way I'm raising my son?" Sánchez said.
According to the Imperial Valley Press, Sánchez has no known record of child abuse or anger management issues.
"Every parent in the state of California has the right by law to discipline their child," Lt Sheppeard said at a press conference. "When you cross the line between what's legal and what's not legal is if the infliction of injury."
Follow us on twitter.com/foxnewslatino
Like us at facebook.com/foxnewslatino