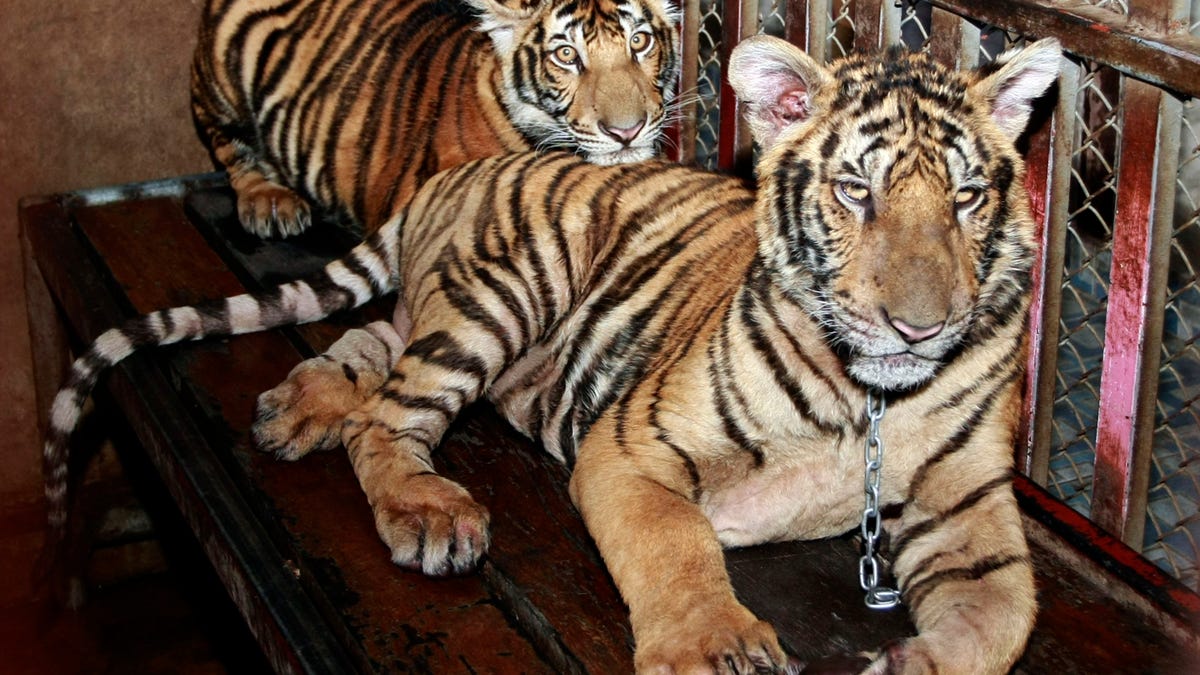 PATHUM THANI, Thailand – A Thai man has been arrested and accused of illegally raising six tigers on top of an apartment building on Bangkok's outskirts after police busted a larger tiger-trafficking ring in the country.
Environmental police acting on a tip found four adult and two juvenile tigers on a rusty caged compound on the rooftop of a four-story apartment in a residential neighborhood in Pathum Thani province Monday.
Police say the apartment's caretaker told them he owned the animals but was authorized to raise only two of them; 28-year-old Surasak Bunthienthong has been initially charged with illegal possession of protected wild animals.
Police Lt. Col. Adtapon Sudsai said an investigation showed the apartment was a transit spot for tiger trading in Thailand, where tigers are illegally sold for skin, fangs and organs.