Malaysia Airlines Pilots Draw Increased Scrutiny As Mystery Thickens Over Missing Plane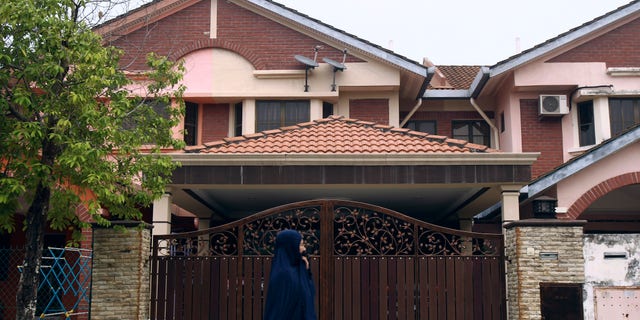 KUALA LUMPUR, Malaysia (AP) – One was passionate enough about flying to build his own flight simulator in his home. The other was a 27-year-old contemplating marriage after having just graduated to the cockpit of a Boeing 777.
As speculation intensified Friday that the missing Malaysia Airlines plane might have been commandeered by someone with aviation skills, a picture began to emerge of the two pilots.
Police have said they are looking at their psychological background, their family life and connections as a line of inquiry into what happened to Flight MH370, which vanished early March 8 while en route from Kuala Lumpur to Beijing. There is no evidence linking them to any wrongdoing.
Pilots Zaharie Ahmad Shah, 53, and Fariq Abdul Hamid were described as respectable, community-minded men.
Fariq has drawn the greatest scrutiny after the revelation that in 2011, he and another pilot invited two women boarding their aircraft to sit in the cockpit for a flight from Phuket, Thailand, to Kuala Lumpur.
During the flight, the pilots smoked and flirted, one of the women, South African Jonti Roo, said in an interview broadcast by Australia's Nine Network. The claims were backed up with numerous photos showing Roos and her friend posing in the cockpit.
Alhough initially thrilled by the experience, Roos also described it as "possibly a little bit sleazy."
Malaysia Airlines said it was shocked by the report and was investigating.
Fariq was a "good boy, a good Muslim, humble and quiet," said Ahmad Sarafi Ali Asrah, the head of a mosque near Fariq's two-story home in a middle-class neighborhood on the outskirts of Kuala Lumpur.
"I don't think he is a playboy. But I don't know about his personal life." the imam added,
He described Fariq's parents as distraught over the missing plane and said the community was solidly supporting the family with prayers.
Fariq, the son of a high-ranking civil servant in Selangor state, joined Malaysia Airlines in 2007. With 2,763 hours of flight experience, he had only recently started co-piloting the sophisticated Boeing 777.
"His father still cries when he talks about Fariq. His mother too," Ahmad Sarafi saod.
Fariq had a brush with fame when he was filmed recently by a crew from "CNN Business Traveler," and reporter Richard Quest described it as a perfect landing of a Boeing 777-200, the same model as the plane that vanished. An online tribute page to the pilots shows a photo of Fariq in the cockpit with Quest, both smiling.
Neighbor Ayop Jantan said he had heard that Fariq was engaged and planning his wedding. The eldest of five children, Fariq's professional achievements were a source of pride for his father, Ayop said.
Zaharie, the pilot of MH370, joined Malaysia Airlines in 1981 and had more than 18,000 hours of experience.
His Facebook page showed an aviation enthusiast who flew remote-controlled aircraft, posting pictures of his collection, which included a lightweight twin-engine helicopter and an amphibious aircraft.
Born in northern Penang state, the captain and grandfather was an enthusiastic handyman and proud home cook. As part of what he called "community service," he had posted several YouTube videos including how to make air conditioners more efficient to cut electricity bills, how to waterproof window panes, and how to repair a refrigerator icemaker.
Neighbors praised their commitment to the community. Fariq played futsal, a modified form of soccer popular in Southeast Asia, with neighborhood youngsters, and he paid for their sports shirts.
Zaharie was known for cooking food for community events or making sure his wife and children did when he couldn't attend. A supporter of Malaysia's main opposition parties, he had volunteered to be a poll monitor in recent elections.
Zaharie posted photos online of the flight simulator he built for his home using three large computer monitors and other accessories.
Asked at a news conference whether it was unusual for pilots to have such equipment at home, Malaysia Airlines CEO Ahmad Jauhari Yahya said "everyone is free to do his own hobby."
Zaharie was certified by Malaysia's Department of Civil Aviation as a flight simulator examiner, according to Malaysia Airlines.
Follow us on twitter.com/foxnewslatino
Like us at facebook.com/foxnewslatino