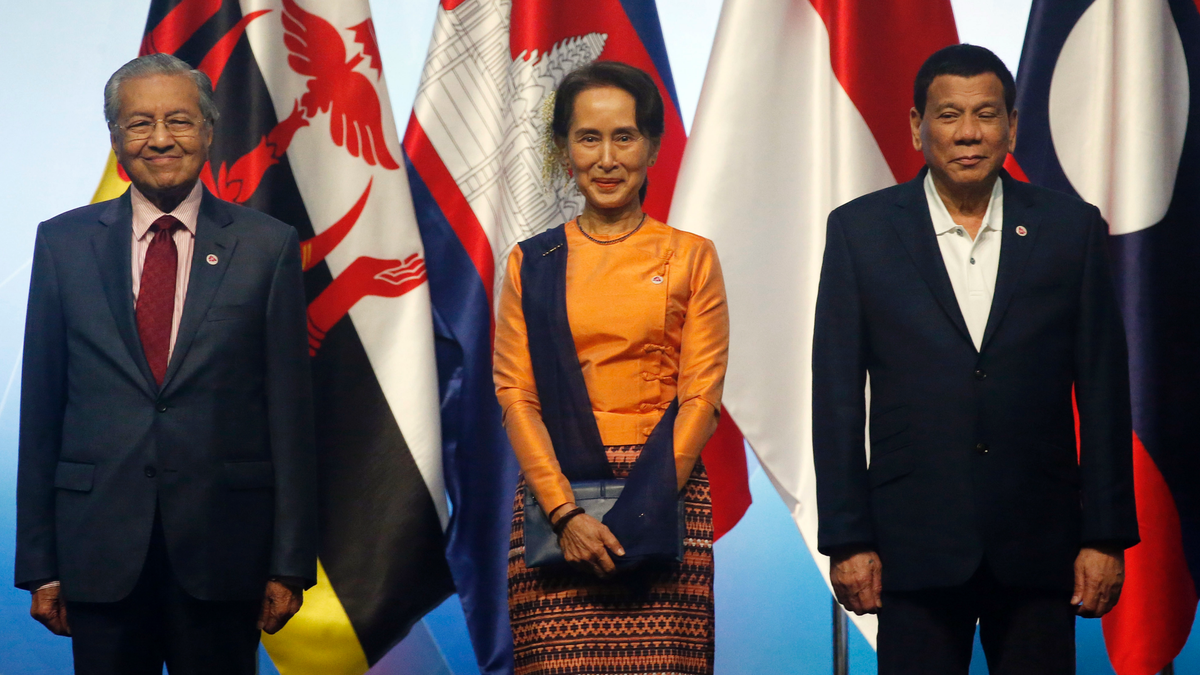 SINGAPORE – Malaysian Prime Minister Mahathir Mohamed sharply criticized Myanmar leader Aung San Suu Kyi on Tuesday for her handling of an ethnic crisis that led to mass killings and the exodus of more than 700,000 Rohingya Muslims from her country.
Mahathir said Nobel Peace Prize laureate Suu Kyi was "trying to defend the indefensible" in justifying violence by Myanmar security forces against Rohingya in Rakhine state.
Hundreds of thousands of Rohingya have fled to neighboring Bangladesh since August 2017.
"They are actually oppressing these people to the point of, well, killing them, mass killing, and burial in graves dug by the victims and that kind of thing. That may be relevant in ancient times, but in modern days, we don't do that kind of thing," said Mahathir, a 93-year-old political veteran whose own past treatment of dissidents at times drew opprobrium.
Asked about the issue at a news conference on the sidelines of a summit of the Association of Southeast Asian Nations in Singapore, Mahathir said that as a former political prisoner, Suu Kyi should understand suffering.
It is unusual for leaders in the 10-nation group to publicly criticize each other.
Suu Kyi became an icon for democracy after spending about 15 years under house arrest for opposing Myanmar's earlier military dictatorship. She and her Buddhist-majority government have been widely criticized for the way they have treated the Muslim Rohingya.
In Geneva, the U.N. human rights chief said Tuesday that Bangladesh should halt plans to repatriate over 2,200 of the Rohingya refugees to Myanmar, saying such a move would endanger their lives.
Michelle Bachelet's comments are among the strongest yet from a top United Nations official about the planned repatriation this week of some Rohingya.
Bachelet's office said it continues to receive reports of rights violations in Rakhine state, "which include allegations of killings, disappearances and arbitrary arrests." It said some 130,000 people, including many Rohingya, remain internally displaced in central Rakhine.
On Monday, the U.N. refugee agency UNHCR advised against the returns, saying safety should be assessed first. But it did not call for a halt to the repatriation plans.
___
Associated Press writer Jamey Keaten in Geneva contributed to this report.