Macron: Change in Iran must come at home, not from abroad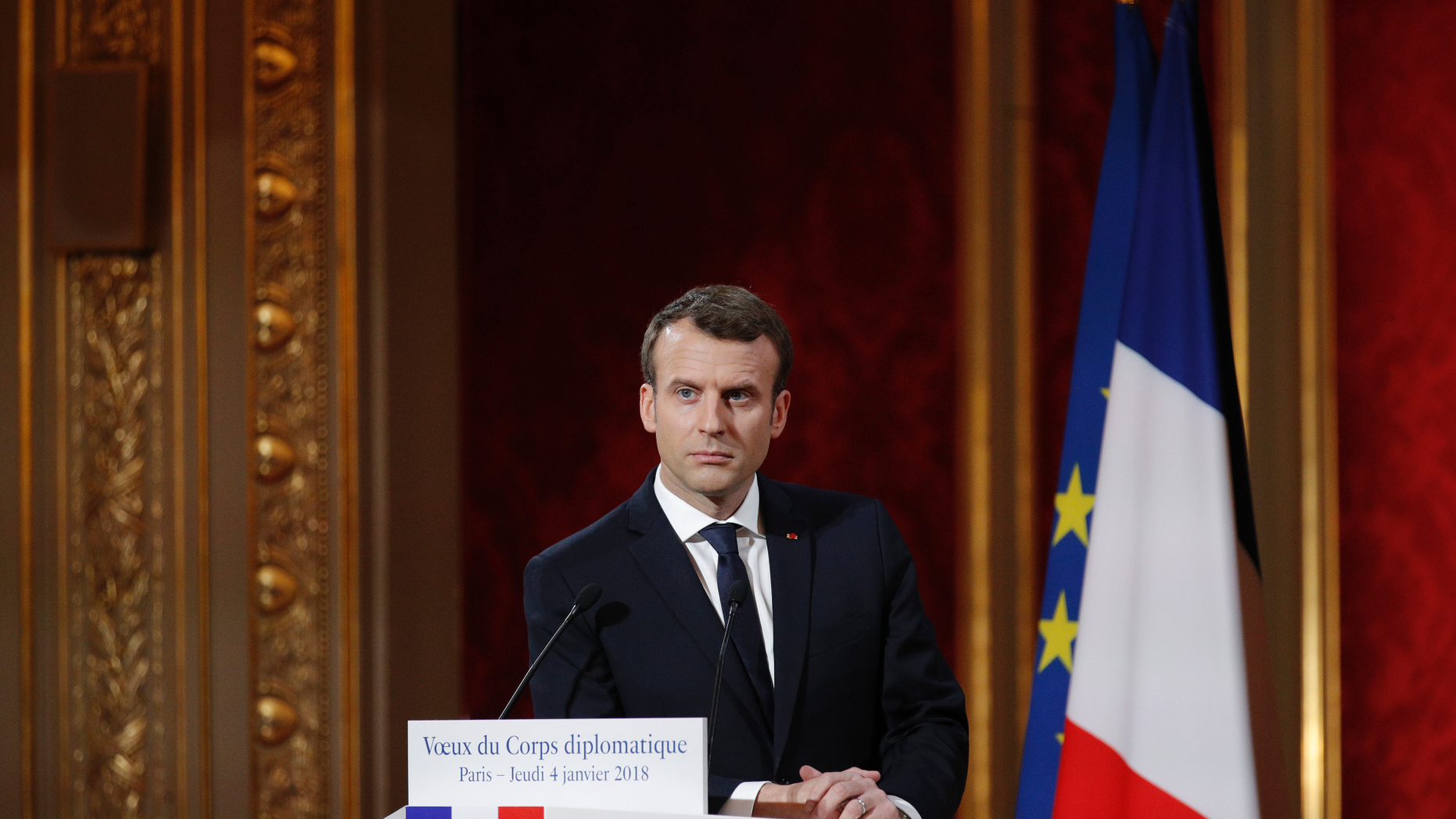 PARIS – French President Emmanuel Macron says change in Iran must come from the Iranian people, not from abroad.
Macron said in a speech to foreign diplomats on Thursday that "today there is a crisis in Iran. This crisis (comes from) the free expression of the Iranian people."
Macron says that "our role is to be on the lookout, demanding, scrupulous" to ensure that protesters' rights are not abused.
He appeared to distance himself from President Donald Trump's encouragement of protesters. Iran's U.N. ambassador has said Washington was intervening "in a grotesque way."
The deadly unrest in Iran began one week ago. Hundreds have been arrested, and pro-government rallies have followed.