Machete attack by 80-year-old man perplexes bystanders, police in Miami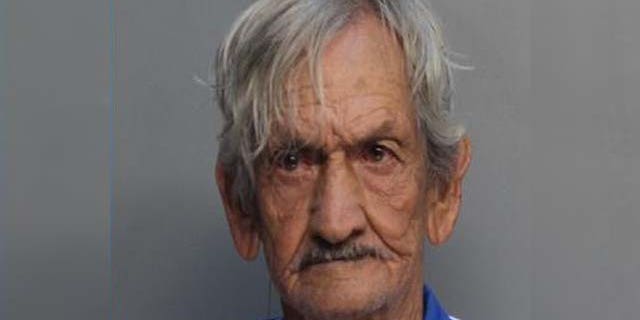 HIALEAH, Fla. – An 80-year-old homeless man turned a quiet Sunday into mayhem after he allegedly slashed a 70-year-old man several times with a machete outside a Hialeah grocery store.
He accused his terrified victim of stealing his cell phone.
Guillermo Bejerano, who was arrested in the scene, faces second-degree murder and aggravated battery charges. He was carrying his machete in a shopping cart, el Nuevo Heraldo reported Tuesday.
According to a police report, 70-year-old Emerito Herrera Lopez was in the Villaverde Shopping Center when Bejerano confronted him about the cell phone.
A witness told police that Herrera Lopez denied he had stolen the phone, but still Bejarano said he would kill him.
"After the attack, the accused drove away with a machete in his hand and yelling, 'I killed one,'" the police officer who made the report wrote, according to Heraldo.
Herrera Lopez suffered several serious injuries, including a cut in the left cheek which needed 17 stitches and an injury on the upper right arm that fractured his skull.
Jail records do not indicate if Bejerano is being represented by an attorney.
The AP contributed to this report.
Like us on Facebook
Follow us on Twitter & Instagram