London's mayor says overnight subway will boost economy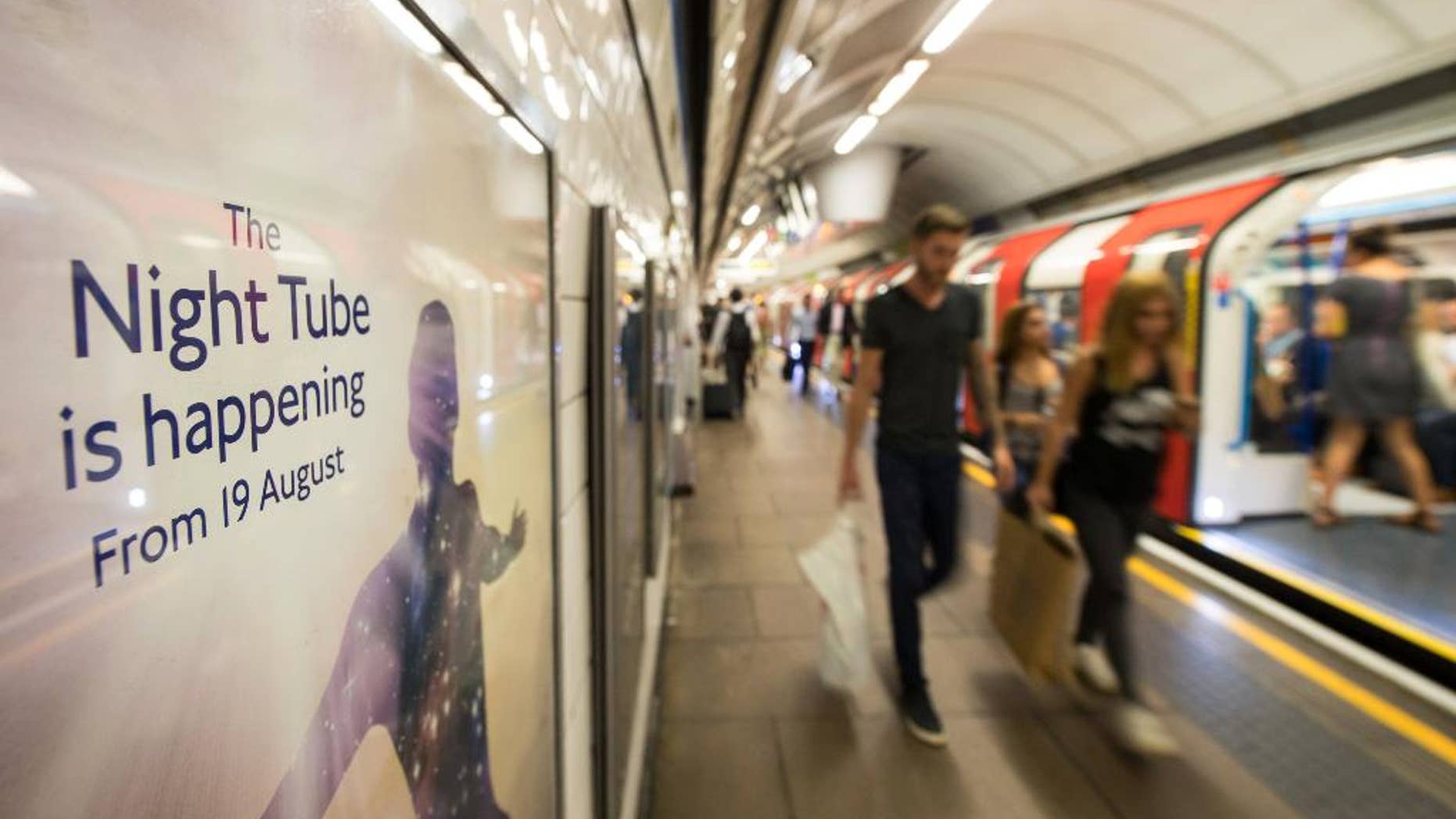 LONDON – London's mayor says the city has meticulously planned the introduction of limited overnight services on the subway — services that the city hopes will offer a boost to the local economy.
The British capital is unveiling the weekend service Friday — three years after it was first proposed. Troubles with the city's powerful transport unions over questions of pay and quality of life issues stalled the introduction until now.
The service will start with two lines and be expanded later.
Mayor Sadiq Khan says passengers will include nurses, security guards, tourists and even "a middle-aged clubber like me coming home after a late night out with your missus."
The business group London First estimated the new service could be worth 77 million pounds ($100 million) each year to London's economy by 2029.