London shares close lower as HSBC disappoints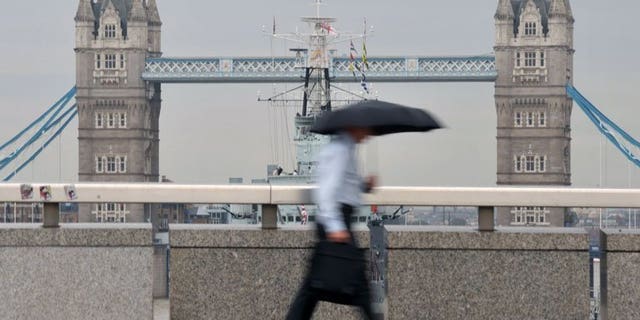 LONDON (AFP) – London shares closed lower on Monday as shares in HSBC tumbled after the global banking giant posted weaker-than-expected profits, traders said.
The benchmark FTSE 100 index ended the day 28.29 points or 0.43 percent down at 6,619.58.
HSBC shares sank 4.37 percent to 721.70 pence as Europe's biggest bank noted that slower Chinese growth was impacting its main market Asia, though first half profits nevertheless rose 22 percent on lower costs and falling bad-debt charges.
Chief executive Stuart Gulliver said: "The new emphasis on the quality rather than the quantity of growth (in China) is shifting the policy balance away from stimulus and towards reform.
"We believe this is likely to limit the pace of China's growth to 7.4 percent for 2013 and 2014, which is already being reflected in more modest growth figures in other markets, particularly in Asia."
Group profit after tax jumped to $10.28 billion in the six months to the end of June compared with the first half of 2012, HSBC said in an earnings statement.
The result came in slightly below analysts' consensus forecast of profit after tax totalling $10.52 billion, according to a survey by Dow Jones Newswires, causing the share price to slide in London deals.
"Perhaps the only slight surprise in these numbers is the immediate share price reaction, which has drifted south," said Richard Hunter, head of equities at Hargreaves Lansdown Stockbrokers.
"The key metrics of headline profit, costs, impairments, return on capital and the capital cushion all remain strong or improving."
Other declining stocks included insurer Admiral, down 2.49 percent at 1,330 pence, and state-rescued Royal Bank of Scotland, 1.58 percent lower at 317.40 pence.
Temporary power specialist Aggreko led the gainers, climbing 3.47 percent to 1,642 pence, while India-focussed resources group Vedanta added 3.25 percent to 1,240 pence.
British Airways owner IAG rose 3.06 percent to 326.70 pence in further reaction to last week's results.
Another lively week is in prospect for corporate news, especially financial stocks, with Standard Chartered, Standard Life, Legal and General and Aviva all scheduled to report latest profit figures.
On the currency markets, sterling strengthened to $1.5335 at 5:26 pm from $1.5274 on Friday night and improved to 1.1568 euros from 1.1506 euros before the weekend.