Libyan Islamist says US strike Americans believe hit al-Qaida-linked extremist missed him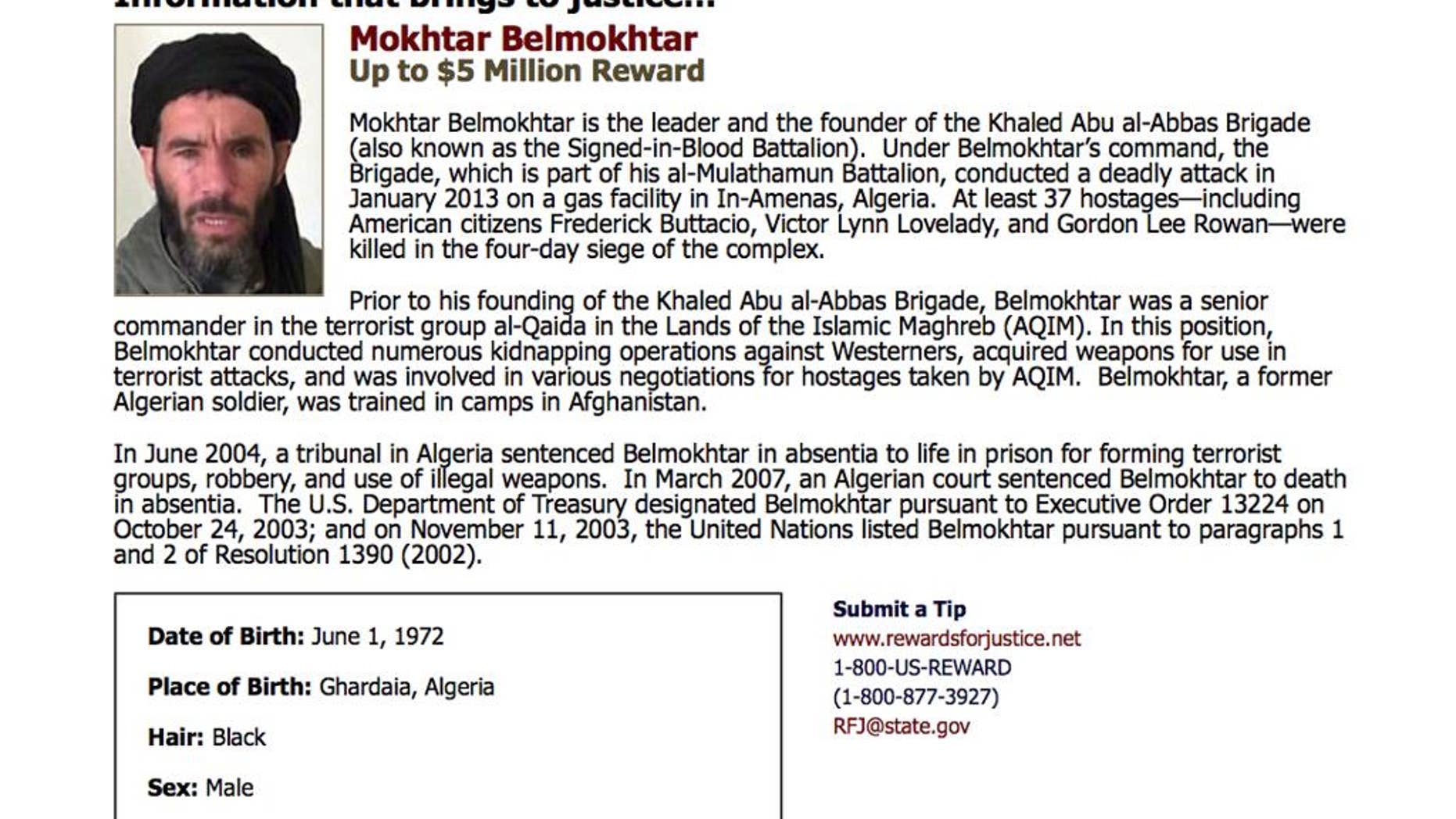 BENGHAZI, Libya – An Islamist with links to extremists in Libya says a U.S. airstrike in Libya that Americans believe hit an al-Qaida-linked extremist likely missed him and killed others.
The Islamist, who spoke on condition of anonymity for fear of reprisals in restive Libya, told The Associated Press early Monday that Mokhtar Belmokhtar wasn't at the site of the U.S. airstrike. He said the strike killed four Ansar Shariah members in Ajdabiya, some 850 kilometers (530 miles) east of the Libyan capital, Tripoli.
Belmokhtar has been charged with leading the attack on a gas plant in Algeria in 2013 that killed at least 35 hostages, including three Americans.
Sunday, the Libyan government said warplanes targeted and killed him and several others in eastern Libya. U.S. officials believe the strike successfully hit Belmokhtar.