The leaders of Somalia, Djibouti, Ethiopia and Kenya have agreed on a joint "search and destroy" military campaign against the Somali al-Shabab Islamic militant group that has carried out attacks in the region — including firing mortars near the meeting venue in Mogadishu before officials gathered Wednesday.
In a joint communique issued after the meeting in Somalia's capital, the four heads of state said the operation would "prevent any future infiltrating elements into the wider region."
"The Summit agreed to make the final push for joint operations in the areas that remain under the terrorists to completely liberate the whole of Somalia from Al-Shabab," read Wednesday's communique from the four countries — whose soldiers are part of the Africa Union peacekeeping mission in Somalia.
CHINA LOOKS TO OUTFLANK US IN AFRICA AS SOMALIA FACES TERRORISM, DROUGHT AND FAMINE
Somalia's government is currently running what has been described as the most significant offensive against the al-Shabab extremist group in more than a decade.
Al-Shabab's thousands of fighters have held back the nation's recovery from decades of conflict by carrying out brazen attacks in Mogadishu and elsewhere.
Streets of Mogadishu which regularly face attacks were on Wednesday shut down with limited movement amid strong military patrols, and all commercial flights were suspended while the heads of state visited.
US AIRSTRIKES IN SOMALIA KILL 15 AL-SHABAB FIGHTERS
Even then, witnesses reported that mortar shells landed near the presidential place before the meetings kicked off, but no fatalities were reported. Al-Shabab claimed responsibility for the attack.
Somalia's President Hassan Sheikh Mohamud said the meeting "reaffirms our resolve to rid our region of terrorism permanently."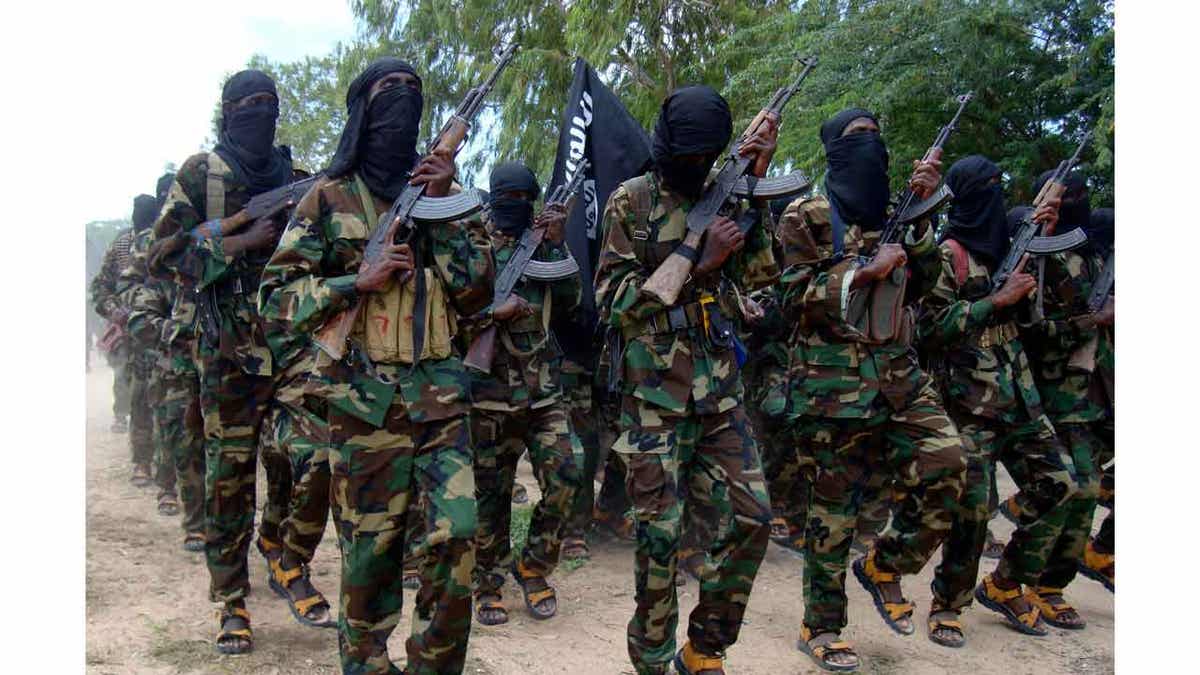 Kenya's President William Ruto said that peace was within reach due to the "collective effort in anti-terrorism."
The regional leaders have decided to establish a joint operations mechanism that will coordinate the drive to defeat al-Shabab.
A Western humanitarian official, who spoke on condition of anonymity because they were not authorized to speak publicly, said more territory has been taken from al-Shabab in the past six months than in the past five years, with close to 100 villages recaptured from the extremists.
CLICK HERE TO GET THE FOX NEWS APP
"It took us all by surprise because it was very organic," the official said, with local communities rising up in revolt against al-Shabab's harsh taxation amid Somalia's worst drought on record. Somalia's government quickly supported the local militia fighters in the offensive.
While Somalia's government vows to eliminate al-Shabab, some observers see that as a daunting task. "Al-Shabab has proven it can be effective without holding territory," the humanitarian official said.