Lawyers make final remarks in Australian cardinal's sex case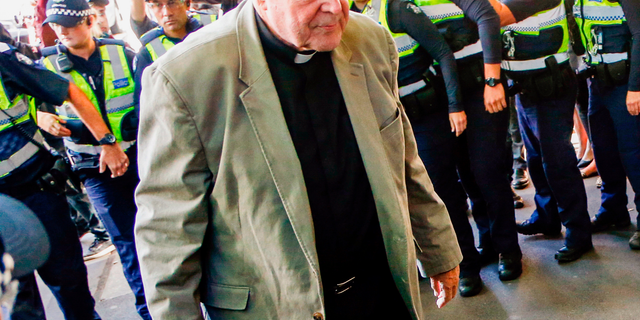 MELBOURNE, Australia – A lawyer for the most senior Vatican official charged in the Catholic Church sex abuse crisis has told an Australian court that Cardinal George Pell could have been targeted with false accusations to punish him for the crimes of other clerics.
Defense and prosecution lawyers were making their final submissions in a Melbourne court on Tuesday in a hearing to determine whether the case against Australia's highest-ranking Catholic is strong enough to warrant a trial by jury.
Pell was charged last June with sexually abusing multiple people in Australia. The details of the allegations have yet to be released to the public.
Defense lawyer Robert Richter told the magistrate that complainants might have testified against Pell to punish him for failing to act against abuses within the church.