Lawyer for family of TV producer's wife criticizes Mexican investigation into her death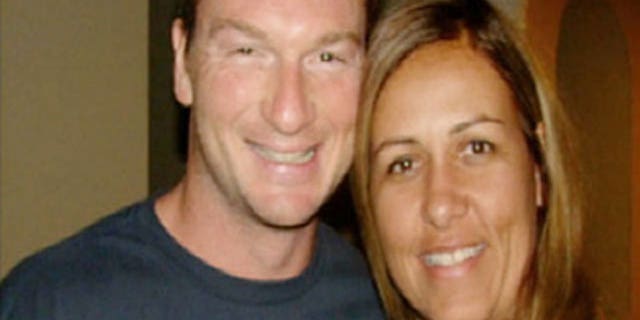 CANCUN, Mexico – CANCUN, Mexico (AP) — A Mexican lawyer for the family of a TV producer's wife found dead in Cancun said Monday that investigators in Mexico have neither the ability nor the willingness to solve the case.
Criticism has mounted that prosecutors in the Caribbean coast state of Quintana Roo have been slow to reach a conclusion in the death of Monica Beresford-Redman, the wife of former "Survivor" producer Bruce Beresford-Redman.
Her body was found in a sewer at a resort where the family was vacationing in April, and her husband — who says she failed to return from a shopping trip — is considered a suspect. Investigators say her body showed signs of asphyxiation and of a blow to the right temple.
"What I think is that there is neither the ability nor the willingness to solve these cases, not just in this (state) attorney general's office but I think at the national level," said Alejandro Ledezma Alvarez, the Mexican lawyer for Monica Beresford-Redman's family.
Ledezma Alvarez also criticized the U.S. consulate, saying it violated a "moral commitment" to make sure Bruce Beresford-Redman showed up for questioning in the case. Prosecutors made him turn in his passport and told him not to leave the country, but his U.S. lawyer said Sunday that he has returned to the United States.
"From the start with the (U.S.) consul, it was more of a moral commitment than a legal one — they promised to have him (Beresford-Redman) show up as often as the prosecutors needed him," Ledezma Alvarez said. "We have to check and see what the position of these consulates is, and limit their involvement."
A spokesman for the U.S. Embassy in Mexico City said he could not comment on what might have been said between any consular officials and Mexican authorities.
But the spokesman added that "consular officers overseas are not authorized to take anybody into custody, whether they're American or not. The consul's role would be to make sure that the American's rights under Mexican law are respected."
Quintana Roo deputy attorney general Rodolfo Garcia said Friday that investigators had tried twice to summon the television producer for questioning but could not locate him.
It was unclear how Beresford-Redman left Mexico without his passport, or whether he was given a new one.
According to the Department of Homeland Security, U.S. citizens entering the United States by air must show a passport. However, citizens entering by land or sea can show several other types of documents, including an enhanced driver's license.
Garcia defended prosecutors' work on the case and said Monday that they have evidence of who was responsible, but would not name the person or persons.
"We have not stopped investigating this. Remember that two days ago we got the final (forensic) results, so imagine how we could have possibly charged someone in a case of this magnitude without proper evidence," Garcia said.
Garcia said he had asked Mexico's immigration office to investigate how Beresford-Redman left the country.
On Sunday, Beresford-Redman's attorney, Richard Hirsch, said in a statement that his client had returned to Los Angeles County "to be with his children and attend to family and personal matters."
Hirsch said Beresford-Redman, who has not been charged with a crime, had no legal obligation to remain in Mexico while authorities investigated the death of his wife.
"He is devastated by the loss of his wife, best friend, and the mother of his children," Hirsch said.
___
Associated Press Writer Christopher Weber in Los Angeles contributed to this report.