Latino Heroes: 6-Year-Old Saved Brother and Friend from a Vicious Dog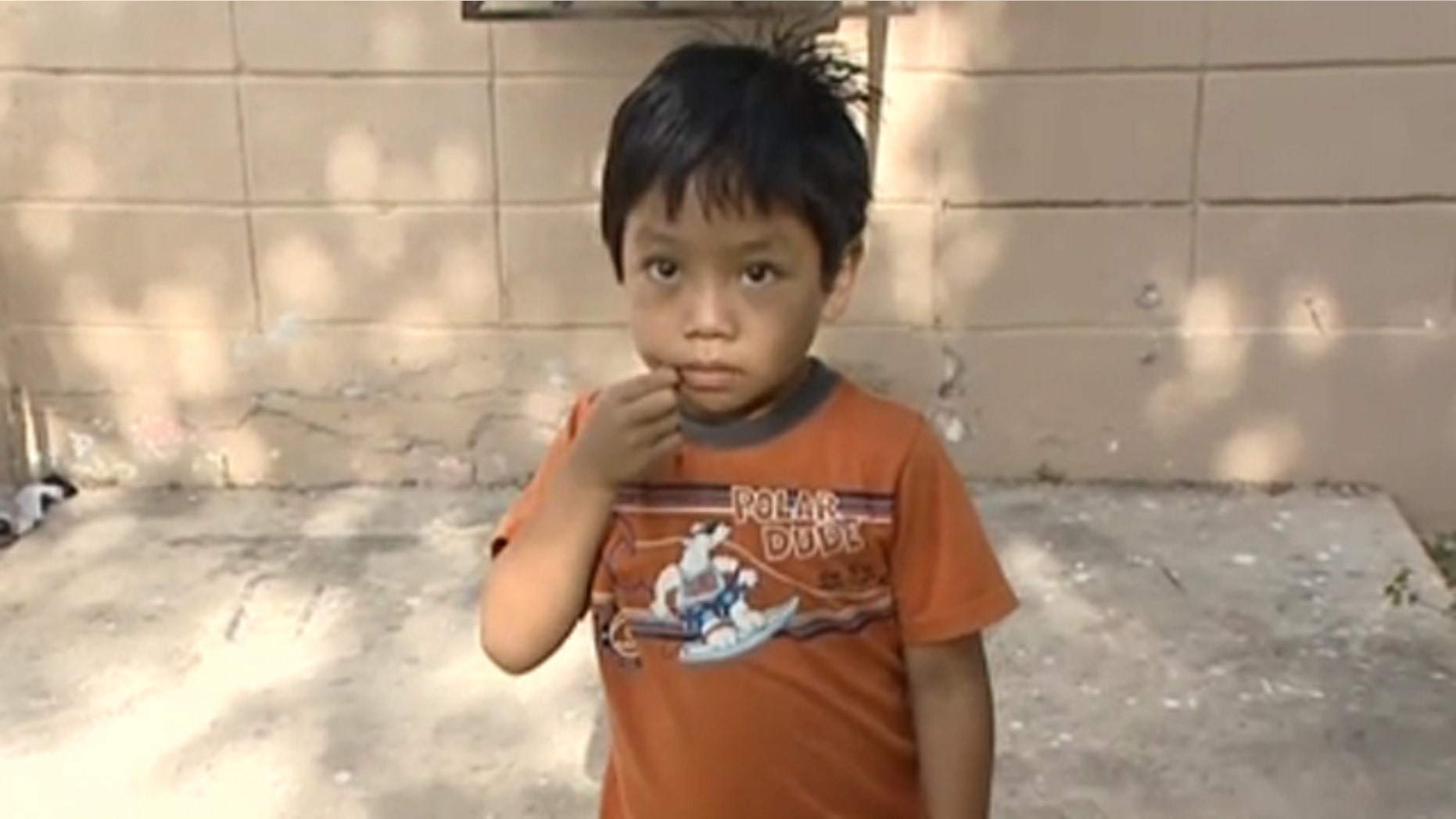 6-year-old Timo Perez is being hailed as a hero in Homestead, Florida after he bravely endured a mauling by a German Shepard while shielding his 4-year-old brother and his little friend from the attacking animal.
"A six-year-old is what, 3 ft. tall? said Det. Fernando Morales of the Homestead Police. "The dog is his height, and he thought enough to react in the manner that he did. Most people would run away or be scared."
The three kids were playing in their yard Thursday when the German Shepard mix dug out from underneath the fence of a welding business across the street, escaping towards them.
When little Timo Perez saw the animal approaching aggressively he quickly grabbed the two kids and shoved them behind his back and underneath his Dad's pickup truck.
"He placed himself in between his brother and the animal. He was literally holding [his brother] underneath the car while the dog mauled him," says Morales.
Hearing the screams from the yard, Perez's father ran outside and grabbed a shovel from the back of the truck and began swatting the dog. The animal fled back across the street.
"It's an unfortunate accident. The business owner had given the dog all of its shots and did take measures to prevent something like this, says Morales. "He had a fenced-in yard and placed wood around it."
Animal services took the animal in custody and it has since been euthanized.
After arriving on scene Miami-Dade Fire Rescue found Perez bloody and in obvious pain. He was airlifted to Ryder Trauma Center and rushed to the Children's Hospital in Miami. He was released Saturday with staples in his head, shoulder and arm. He is expected to make a full recovery.
"I wanted to save my brother," Perez told Miami affiliate WSVN. "Then, he started attacking me."
The 6-year-old said he was not scared during the ordeal, and despite being attacked and bitten by the dog, he is not afraid of canines. "No, just the one dog that's mean," he said.
The owner was given two citations from animal services.
Did he save his brother? "I can tell you 100 percent, yes" says Morales. He just reacted very quickly. The dog bit and there were puncture and tear wounds."
Kathleen Reuschle Harrigan is a freelance producer for the Fox News Channel's Miami bureau.
Follow us on twitter.com/foxnewslatino
Like us at facebook.com/foxnewslatino