Latin America, the most dangerous place in world to be an environmentalist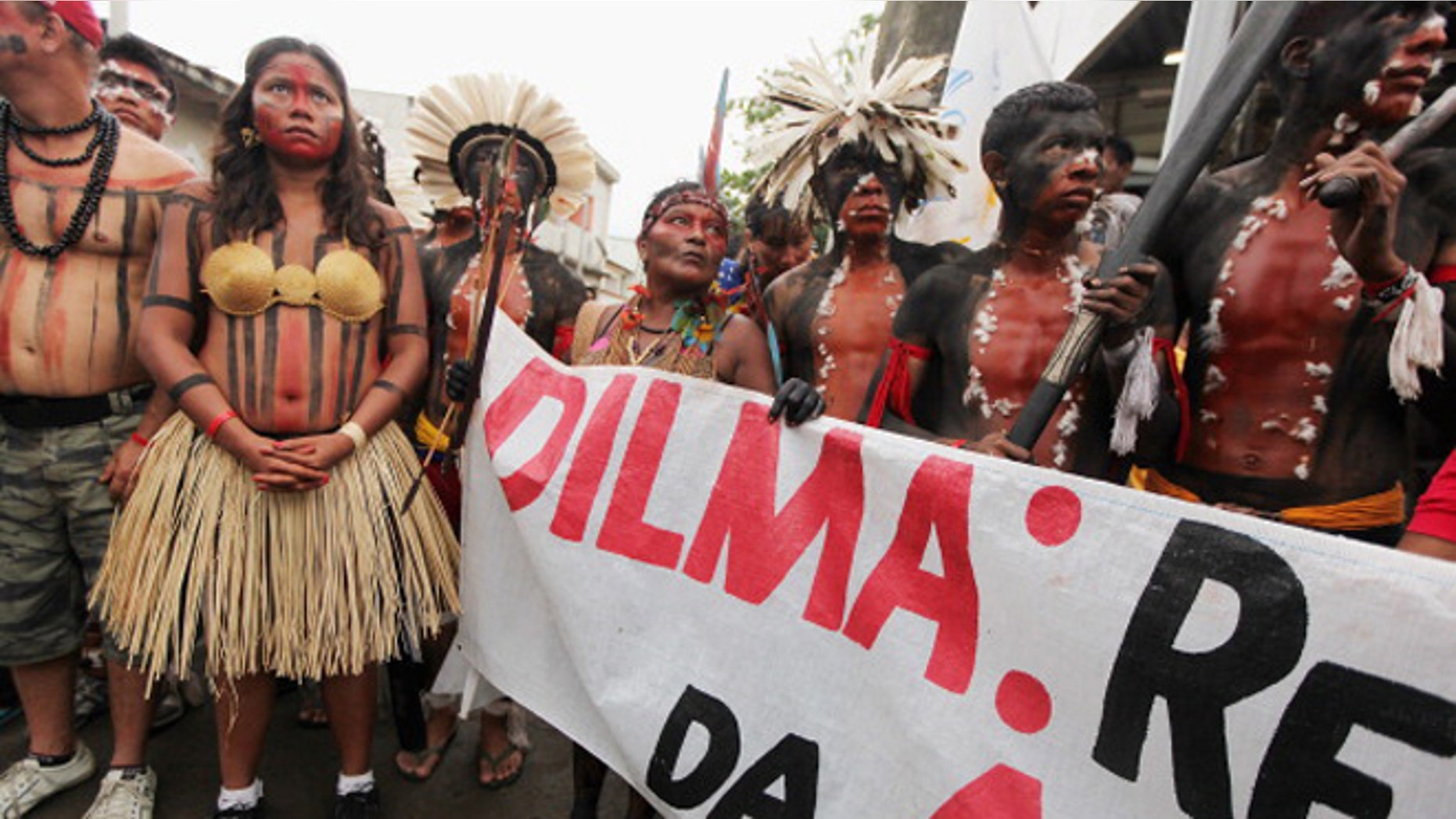 José Isidro Tendetza Antún never made it to a United Nations climate conference in Peru last December.
Instead of protesting in the Peruvian capital of Lima against mining operations, the Ecuadoran environmental and indigenous activist was found dead in an unmarked grave on the banks of the Zamora River with his hands and feet bound by blue rope.
"His body was beaten, bones were broken," Domingo Ankuash, a leader of Tendetza's Shuar indigenous group told The Guardian in the U.K. after the activist's son, Jorge, found his father's body. "He had been tortured and he was thrown in the river. The mere fact that they buried him before telling us, the family, is suspicious."
While the culprits were never caught, Tendetza had many enemies as a critic of the Mirador open-pit copper mine, a Chinese-owned operation in an area rich in biodiversity inhabited by the Shuar. His family and friends believe his killing is being covered up by the Ecuadoran government to protect the company – CCRC-Tongguan Investment – who owns the mine.
"This is a camouflaged crime," Ankuash said. "In Ecuador, multinational companies are invited by the government and get full state security from the police and the army. The army and police don't provide protection for the people; they don't defend the Shuar people. They've been bought by the company."
Tendetza's death is just one example of endemic violence facing environmentalists across Latin America – the region of the world where more than 75 percent of the killing of environmental activists occur. Latin American countries accounted for five out of the six most violent places around the globe to be an environmentalist in 2014. Of the 116 environmental activists killed in 2014, 29 reported killings took place in Brazil, most in the world. Colombia came in second with 24, Honduras ranked fourth in the world with 12, followed by Peru with 9 and Guatemala with 5, according to a report by watchdog group Global Witness.
They follow me. They threaten to kill me, to kidnap me, they threaten my family. That is what we face.
The main driver of violence against environmentalists is land disputes between large landowners, mining operations, logging businesses and dam companies on one side and indigenous groups on the other. Most indigenous groups in countries like Brazil, Peru and Honduras have very vulnerable legal rights over their ancestral lands, and companies have taken advantage of investment-focused governments and remote locales to encroach on the tribes' territory.
"Indigenous communities have very weak rights to their land, and big companies – mining and logging, for example – are now concentrating on these areas," Alice Harrison, communications advisor of Global Witness told Fox News Latino. "There's a militarization effect, and people in these communities are getting killed."
The taking of land for large-scale plantations and ranches was a factor in 14 deaths in 2014, with Brazil being a particular flashpoint as land owners and ranchers hire gunmen to scare indigenous groups and subsistence farmers off land. It's an environment that has been compared to the Wild West.
For decades, the Brazilian Amazon has been a hot zone for environmental disputes, with some of the most high profile killings occurring in the region.
In 2011, gunmen shot dead José Cláudio Ribeiro da Silva and his wife, Maria do Espírito Santo—two environmental activists – in an ambush near their home in state of Pará. There was also the murder of American-born nun Dorothy Stang in 2005, and rubber-tapper Chico Mendes—since named the "Patron of the Brazilian Environment" by the government— who was killed in 1988.
Mining was deemed by Global Witness as responsible for 25 of the killings last year, including the deaths of three members of indigenous communities in Colombia and, earlier this month, 52-year old Fernando Salazar Calvo, a spokesperson for implementing Colombia's rules and regulations, was gunned down outside his home following a series of death threats.
Despite environmentalists scoring some big victories in the region – including Chile rejecting plans to build the $7 billion HidroAysen dam project on two Patagonian rivers – many observers claim the remote places that activists strive to protect allow the perpetrators of these killings to act without fear of repercussion.
The limited access and resources to outside help for local environmentalists adds to the problem.
"The reason we're seeing the number of killings in Latin America is it's a resource rich region with a large population of marginalized, indigenous people who live on this resource rich land," Billy Kyte, one of the authors of the Global Witness report told FNL. "These factors leads to high levels of violence and high levels of impunity."
And while such killings occur throughout Latin America, observers say the impact of these deaths can be linked to countries across the globe – including in the United States and Western Europe. Many of the natural resources extracted in the region – from timber in Brazil to gold in Colombia – is either controlled by companies in the U.S. or purchased by international concerns.
Greenpeace has accused Virginia-based Lumber Liquidators, among other U.S.-based wood flooring companies, of buying illegally-sourced timber from Brazil and taking advantage of the country's lax oversight and regulatory loopholes to hide the origins of its wood supply.
The company has denied the allegations from the environmental group – saying it takes its "environmental compliance very seriously." Nevertheless, the company has run afoul of U.S. federal authorities in the past, and its headquarters were raided in 2013 over suspicions that the company imported wood products from forests in far eastern Russia that are home to the endangered Siberian tiger.
"We need to have a sense of where these products are coming and what type of impact they have on what is going on in the region," Roger-Mark De Souza, the director of population, environmental security and resilience for the Woodrow Wilson Center in Washington, D.C., told FNL.
Governments have set up watchdog groups and enacted laws to prevent illegally harvested or mined products from making their way onto the legitimate market – the U.S., for example, amended the Lacey Act in 2008 to stem the import of these products – but both observers and activists say that while this helps, it will not cut back on the violence.
On the frontline of the environmental battle is Honduras, which Global Witness calls the "deadliest country in the world to be a land and environmental defender" and where, since 2002, at least 111 such people have been killed.
Following a coup in 2009, the Honduran government has made "investment in mining, forestry, agribusiness and hydroelectric dams a top priority." Lndowners and business interests, political actors and organized crime, which the report calls the "suspected intellectual authors" of the attacks in the Central American country on activists, have so far escaped any prosecution for the violence carried out by paramilitaries, private security and then nation's armed forces on their behalf.
"They follow me. They threaten to kill me, to kidnap me, they threaten my family. That is what we face," Berta Cáceres, an indigenous Honduran activist and winner of the 2015 Goldman Environmental Prize, said in a press release.
Ending violence against environmentalist activists, however, is not as simple as going after land owners and businesses, Kyte said. Instead it involves rooting out corruption and forcing governments to protect their citizens instead of siding with business interests.
"Governments need to address the risk to these land activists, investigate and hold accountable those responsible for the killings," Kyte told FNL.