Kurdish gunmen clash with extremist Islamic fighters in Syrian town on border with Iraq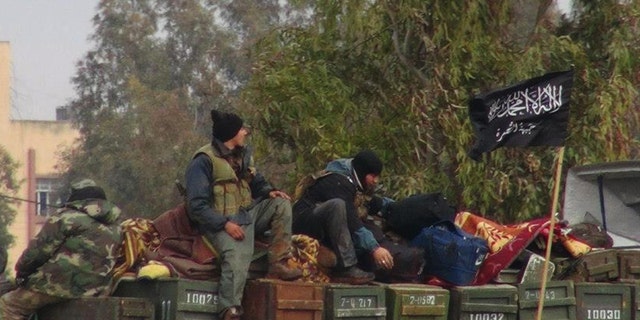 BEIRUT – A Syrian activist group says Kurdish gunmen are battling jihadi rebels in a northeastern town on the border with Iraq.
The Britain-based Syrian Observatory for Human Rights says Kurdish militiamen entered Yaaroubiyeh on Friday and clashed with several jihadi groups there, including al-Qaida-linked factions Jabhat al-Nusra and the Islamic State in Iraq and the Levant.
The Observatory says the clashes have left casualties on both sides but gave no specifics. Another activist group, the Local Coordination Committees, says at least two were killed.
Clashes between Kurdish fighters and jihadis in northern Syria have killed hundreds of people in the past months.
Rebel-held Yaaroubiyeh is located at one of the main border crossing points into Iraq. In March, gunmen killed 51 Syrian soldiers after they crossed into Iraq from Yaaroubiyeh.