Kim Jong Un's aunt speaks out while living secret life in the US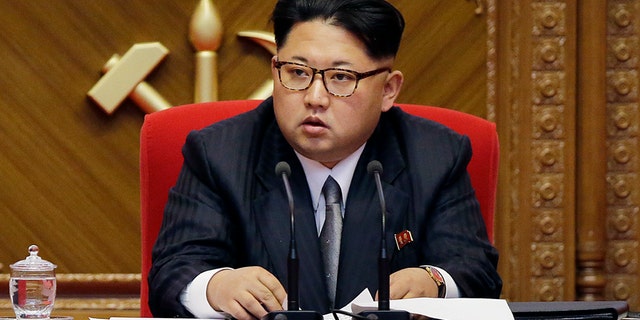 Kim Jong Un may be pampered in North Korea, but the person who changed his diapers when he was a pouty child is no longer there – she's living in the United States.
Kim's aunt is speaking out for the first time while living a secret life in the U.S. after defecting from the regime 18 years ago – and now her husband says he wants to help bridge the gap between Washington and Pyongyang.
"My friends here tell me I'm so lucky, that I have everything," Ko Yong Suk, as she was known in North Korea, told The Washington Post. "My kids went to great schools and they're successful, and I have my husband, who can fix anything. There's nothing we can envy."
The 60-year-old, who runs a dry-cleaning business with her husband, previously known as Ri Gang, also acts as an informant on North Korea to the CIA, the newspaper adds.
"I think we have achieved the American Dream," Ri Gang said. The couple's new names and home state were kept hidden to protect their three children. The Post reported the couple lived several hours away from New York City.
The couple claimed CIA operatives sometimes would arrive in their town to show them photos of North Koreans and ask who they were. The CIA declined to comment.
One thing the husband and wife could prove: Kim was born in 1984, the same year their first son was born.
"He and my son were playmates from birth. I changed both of their diapers," Ko said.
The couple fled North Korea in 1998, fearing they would lose their privileged status as Ko's sister – one of Kim Jong Il's wives and the mother of Kim Jong Un – became sick with terminal breast cancer.
While Kim Jong Un attended school in Switzerland, Ko helped take care of the future dictator, describing him as a "short-tempered," intolerant child.
"When his mother tried to tell him off for playing with these things too much and not studying enough, he wouldn't talk back but he would protest in other ways, like going on a hunger strike," Ko said.
Kim, who was shorter than his friends, also was obsessed with basketball and his mother told him he would grow taller if he became a player, The Washington Post reported.
"He used to sleep... with his basketball," Ko said.
But as Kim grew older, he was groomed into a successor for his father. At his eighth birthday party, attended by North Korea's top brass, Kim reportedly received a general's uniform adorned with stars and real generals bowed to him.
"It was impossible for him to grow up as a normal person when the people around him were treating him like that," Ko said.
Ri Gang now says he wants to visit Pyongyang again to help ease the tensions between the U.S. and North Korea.
"My ultimate goal is to go back to North Korea. I understand America and I understand North Korea, so I think I can be a negotiator between the two," he said. "If Kim Jong Un is how I remembered he used to be, I would be able to meet him and talk to him."