Kenya rejects claims of missing students after attack, as official says victims should have fought back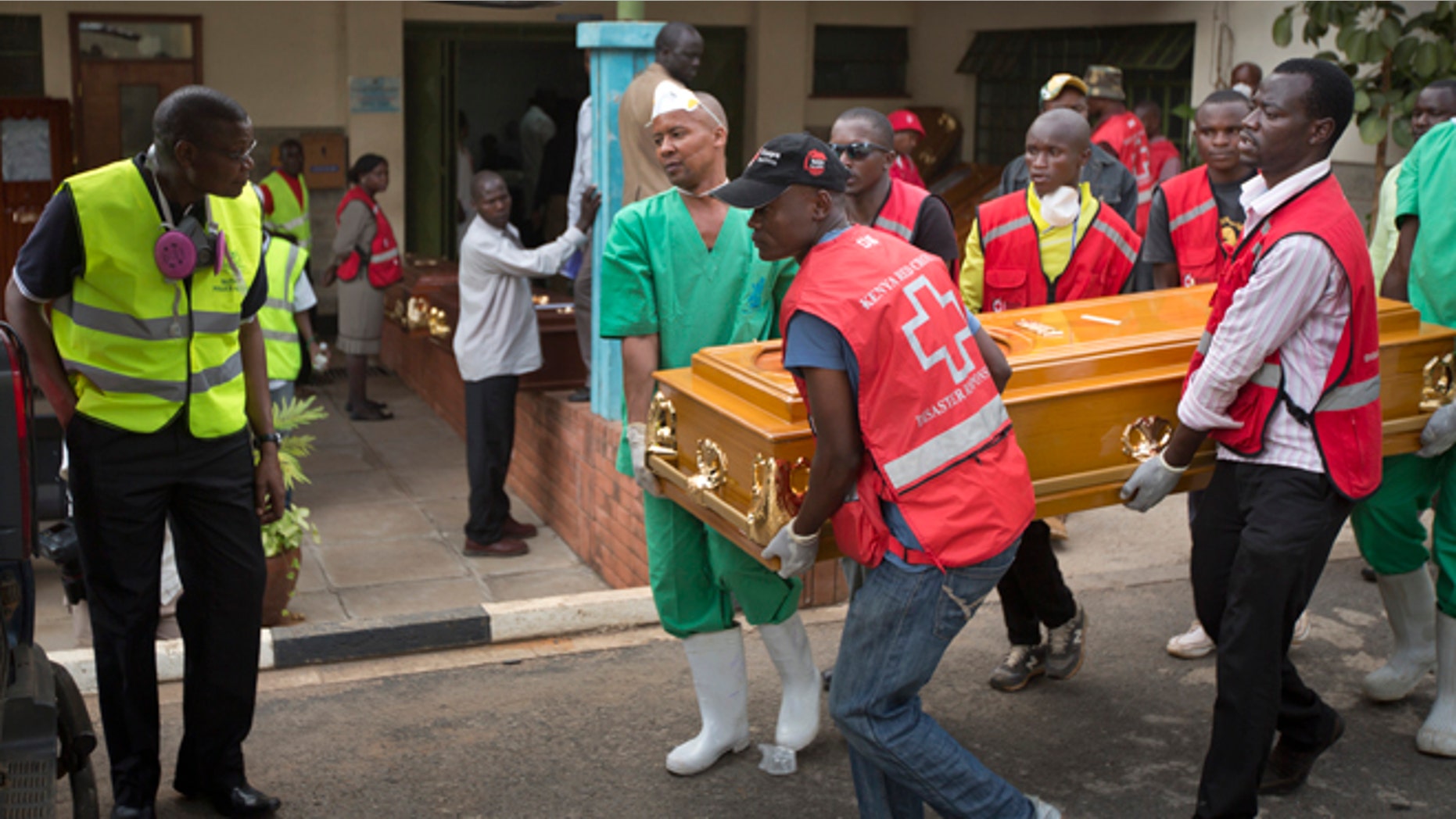 Kenya's government Thursday angrily denounced claims from lecturers at Garissa University that 166 students are still missing after an Al-Shabaab attack on the school last week, while a police official said the victims should have fought back against the militants.
The university faculty and Universities Academic Staff Union officials said Tuesday that they feared the missing students were kidnapped by the militants, Kenyan media reported, according to the BBC.
"We know 152 students to be dead and 166 are unaccounted for," said Secretary General Muga K'Olale, according to Kenya's Standard newspaper. "We fear that they might have been kidnapped by Al-Shabaab, and the government should come clean about their whereabouts."
But Kenya's ministry of education rejected the claims, calling them "unfounded rumors."
Education Minister Joseph Kaimenyi said the claims would only "exacerbate pain and suffering of parents and relatives in mourning."
Meanwhile, a senior police official said Thursday at a Nairobi morgue holding the bodies of some of the people who died in the attack that they should have fought back and avoided being killed "like cockroaches," The Associated Press reports.
Many of those who died April 2 at Garissa University in northeastern Kenya likely had no chance or any means to fight back. The assailants were heavily armed and survivors said they were swift and ruthless while they gunned down unarmed, terrified students.
"If something happens like that, fight back," Pius Masai Mwachi, a Kenyan police superintendent, said to journalists.
The four gunmen died when Kenyan security forces entered the campus.
Any Kenyans who fall into the hands of militants should not allow themselves to be divided along ethnic and religious lines, "like what happened in the Garissa attack," Mwachi also said.
Survivors say gunmen from the Al-Shabaab extremist group targeted Christian students for killing after separating them from Muslims, though there were also many accounts of indiscriminate shooting.
"If you are in the hands of terrorists, free yourselves as soon as possible," Mwachi said. "Don't just be killed like cockroaches."
Options for disrupting militant plans include shouting and generally making noise, he said. Mwachi is a leader of Kenya's national disaster agency.
While Mwachi spoke, relatives of those killed waited in nearby tents to collect bodies for transport in coffins to hometowns and villages for burial. Framed photographs of some of the young victims were displayed outside a morgue door.
The Associated Press contributed to this report.