Karl Marx grave in London damaged in act of 'mindless' vandalism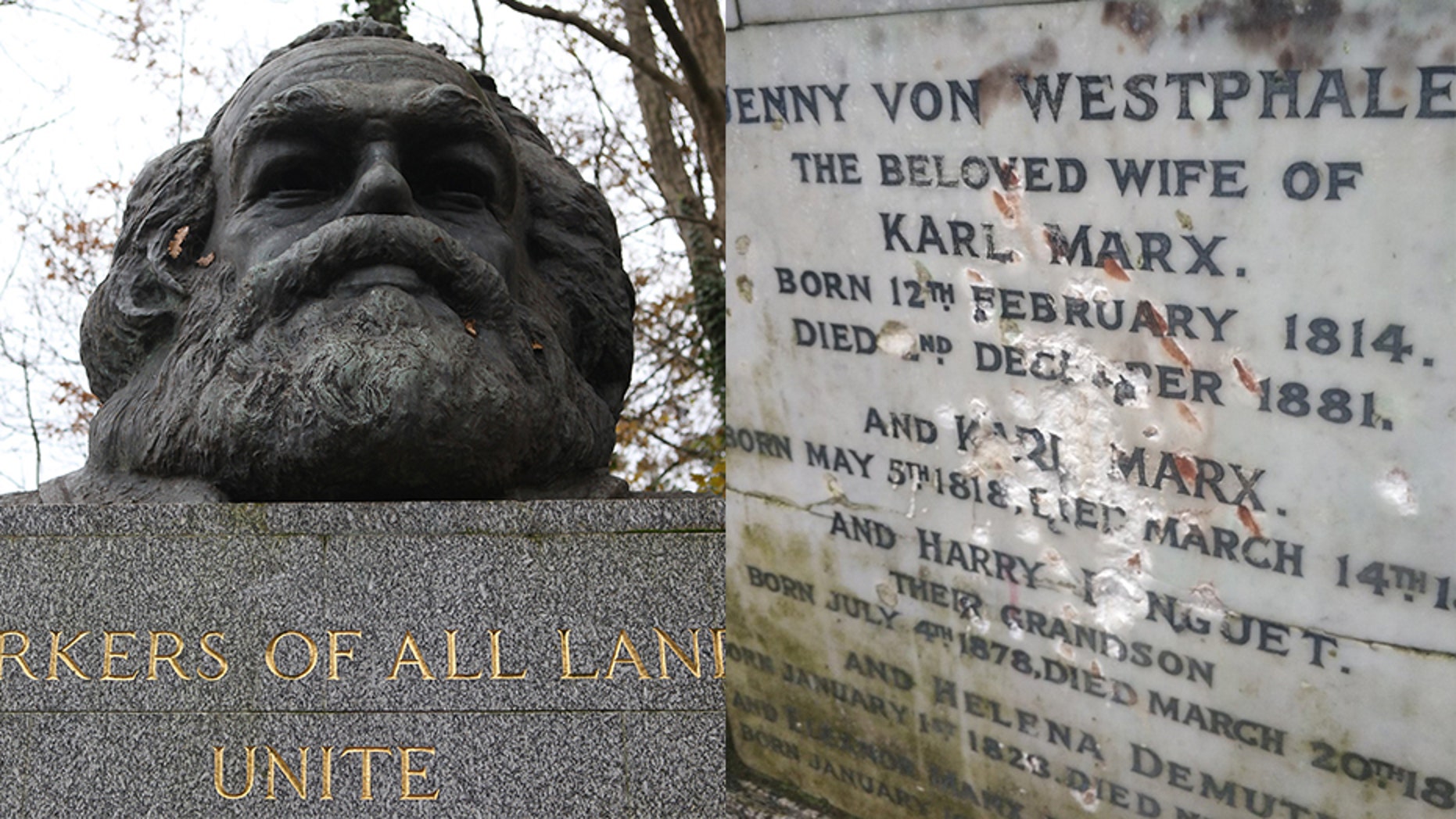 The London resting place of "Communist Manifesto" author Karl Marx has been damaged by a "mindless" hammer-wielding vandal, according to reports.
Highgate Cemetery--one of London's most famous burial sites--posted a photo of the gravesite's vandalized marble plaque on Twitter.
HOW TO GET YOUR CHILD TO JUST SAY NO TO SOCIALISM
"Marx's memorial has been vandalized," the cemetery said. "It looks like someone had a go at it with a hammer. This is no way to treat our heritage."
The vandal may have struck over the weekend.
"This is mindless vandalism, not political commentary," the cemetery's Ian Dungavell said, according to the BBC.
CLICK HERE TO GET THE FOX NEWS APP 
"I'm really sad that it's happened in such an inarticulate way," he continued. "You don't have to be a Marxist to think this is an important monument."
Marx lived in London as a "stateless exile" for more than 30 years until his death in 1883 and was buried in his wife's grave. They were moved to a more prominent place in the cemetery in 1956.
Highgate's other famous occupants include novelist George Eliot; pop artist Patrick Caulfield; rock artist and impresario Malcolm McLaren; and Douglas Adams, author of the "Hitchhiker's Guide to the Galaxy."