Jury selection begins in trial of suspect in 1979 Etan Patz murder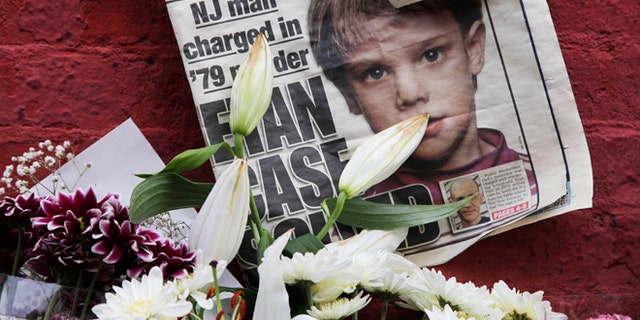 NEW YORK (AP) – Thirty-five years after Etan Patz's disappearance helped ignite a national missing-children's movement, scores of prospective jurors filed into court Monday for a murder trial that eluded authorities for decades.
About 100 people began filling out lengthy jury questionnaires for the trial of Pedro Hernandez, who became a suspect less than three years ago in the 1979 case. Hernandez admitted killing 6-year-old Etan, but his defense says his confession is false and he wasn't involved in the boy's disappearance.
Hernandez, 53, faced potential jurors impassively when asked him to do so as a judge introduced a case he acknowledged might already be familiar.
"The publicity surrounding this case is, I would say, unprecedented," Manhattan state Supreme Court Justice Maxwell Wiley said. But he noted that being aware of the case won't necessarily disqualify potential jurors if they vouch that they can decide the case impartially and based on court evidence alone.
The jury questionnaire, as yet unreleased, asks prospective jurors about their knowledge of the case and over 130 people who might testify or be mentioned, Wiley said.
Etan disappeared while walking to his school bus stop May 25, 1979. His case — one of the first featured on milk cartons — helped bring national urgency to finding vanished children. It was so influential that the anniversary of his disappearance became National Missing Children's Day.
Etan was never found but legally was declared dead as the investigation spanned decades.
Then police got a tip in 2012 that Hernandez, who worked at a convenience store near Etan's home when the boy vanished, had told relatives and acquaintances years before that he'd hurt an unnamed child in New York City.
Hernandez, of Maple Shade, New Jersey, then told police and prosecutors he'd choked Etan and put the still-living boy into a plastic bag. He said he stuffed the bag in a box and dumped it on a street.
Hernandez's lawyers say his confessions were imaginary and spurred by mental illness. He has taken anti-psychotic medication for years, was diagnosed after his arrest with a personality disorder that involves odd perceptions, and has an IQ in the bottom 2 percent of the population, according to defense filings.
Jury selection will likely take days. The trial could last three months.