Judge Who Acquitted Philly Cop Fired for Punching Latina Under Fire Once Again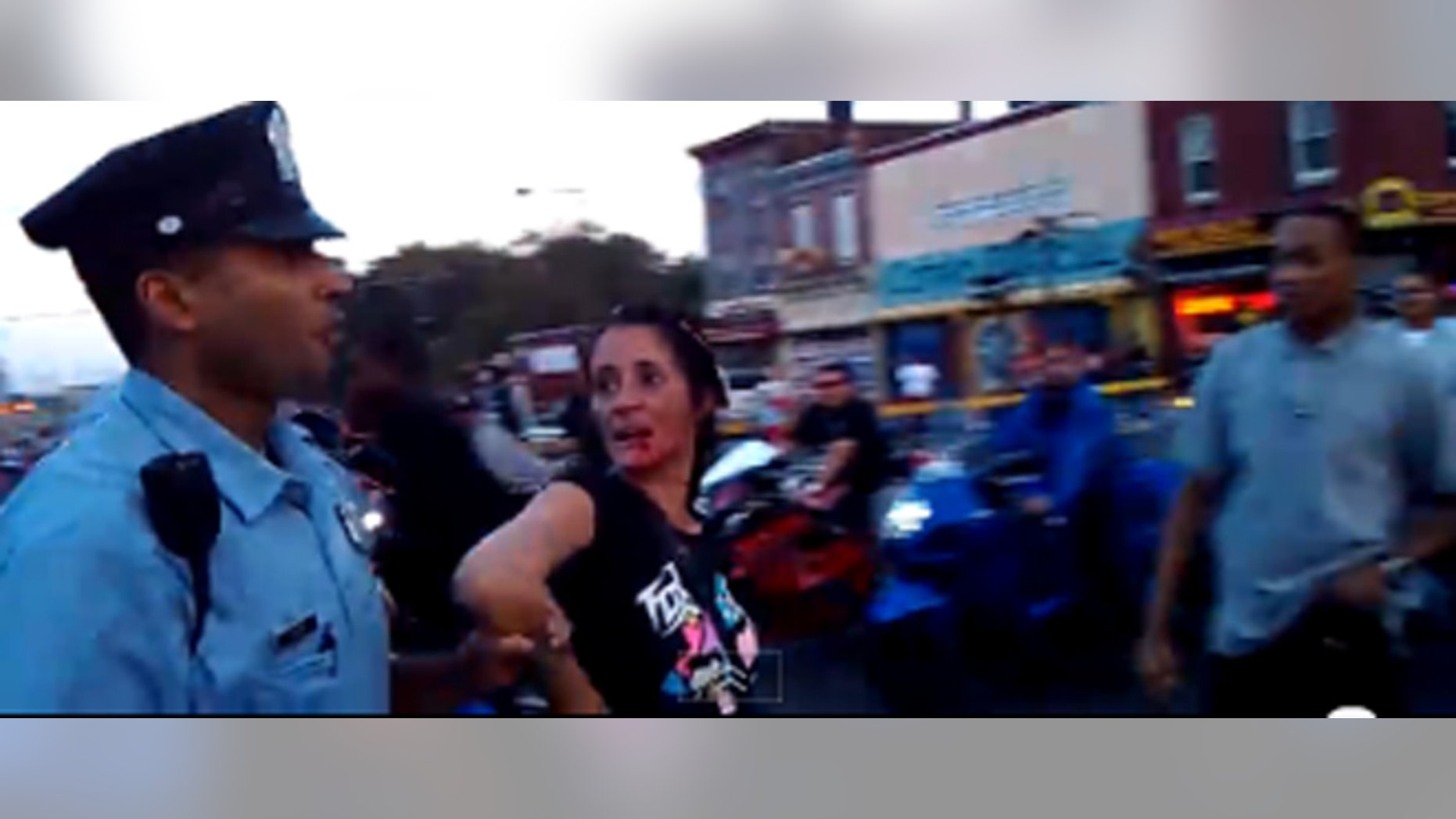 This is apparently adding fuel to the fire.
A Philadelphia judge who acquitted a police officer caught on tape slugging a Latina during a Puerto Rican Day parade is being called out for never acknowledging during the trial that he is married to a city police officer.
Members of the Latino community in Philadelphia, already up in arms after Municipal Judge Patrick Dugan dropped charges again the police lieutenant, said they are outraged the judge never mentioned his wife's job.
"He should have recused himself," said Councilwoman Maria Quinones-Sanchez, who said the ruling erodes the community's faith in the court system.
"We've had several different scandals within the police department, (including) store owners being robbed by police," Sanchez said. "It is very hard for us to bridge that, and get people to believe that justice plays out in the city of Philadelphia."
Judge Dugan did not return a call for comment Thursday on the alleged conflict of interest. Judicial conduct rules prohibit him from commenting, a court spokesman said.
But a lawyer for Aida Guzman, who was injured by fired Officer Jonathan Josey at last fall's Puerto Rican Day parade, said the decision to keep the information to himself "looks really, really bad" for the judge.
The video, widely viewed online, shows the 6-foot-3, 215-pound Josey taking a swing at the petite Guzman, knocking her down and leaving her with a split lip before she is handcuffed.
Josey's lawyer said his client was trying to knock a beer out of her hands after Guzman refused to drop it. Revelers had been tossing water bottles, beer and Silly String at police as they tried to stop someone driving through the crowd, defense lawyer Fortunato Perri Jr. said.
Guzman testified that she had been drinking and had a beer bottle and Silly String in her hands. The 40-year-old Chester woman has prior convictions for drunken driving, theft and lying to police.
"He went over to smack the bottle out of her hand and caught part of her lip with part of his hand," Perri said. He called Josey's actions reasonable given the context of the situation.
Police Commissioner Charles Ramsey fired Josey after viewing the cellphone video, while Mayor Michael Nutter this week called Dugan's verdict "beyond comprehension."
But Dugan, who is married to Officer Nancy Farrell Dugan, said he would not be swayed by public reaction.
"This is not a social media contest," Dugan said in court Tuesday.
The city prosecutor handling the one-day misdemeanor trial — which was attended by a small cadre of police officers — did not know of Dugan's link to the department, a District Attorney's Office spokeswoman said.
Josey, 41, who moonlights as an actor, will petition to get his day job back. He's been an officer for 19 years, and once intervened in an armed robbery at a suburban convenience store, fatally shooting the gunman. The Montgomery County prosecutor deemed the 2010 shooting of the AWOL Iraq veteran justified.
"Being a cop in this city is something I've wanted to do since I was 5 years old," Josey said Tuesday. "So, getting back to doing what I do best ... is what I'm looking forward to."
The city vowed to oppose his return, which goes to binding arbitration.
Based on reporting by The Associated Press.
Follow us on twitter.com/foxnewslatino
Like us at facebook.com/foxnewslatino