Judge orders Jamaican to be held in deaths of SC couple on Caribbean island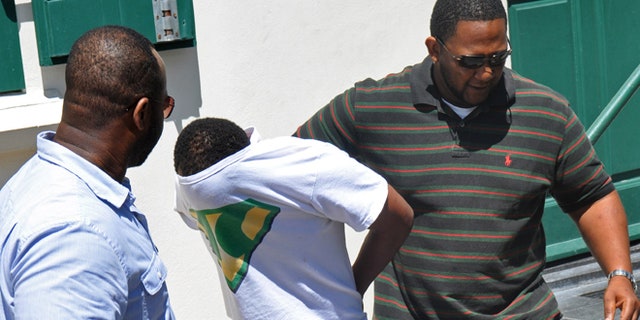 PHILIPSBURG, St. Maarten – A judge in St. Maarten ordered a Jamaican security guard held Wednesday as a suspect in the slaying of a South Carolina couple who were stabbed to death in their Caribbean vacation home.
Meyshane Johnson made his first court appearance since his arrest on suspicion of killing Michael and Thelma King of Mount Pleasant, South Carolina. His white T-shirt was pulled over his head as was led into the courthouse.
The hearing was closed to the press and public, but Solicitor General Taco Stein said later that the magistrate ruled there was enough evidence to hold Johnson for at least 10 more days pending further investigation. Prosecutors must return to court after that if they want to keep holding Johnson.
His lawyer says he denies killing the couple.
Police and prosecutors in St. Maarten have been in contact with the FBI, which offered assistance in the investigation.
"This offer was kindly accepted and both police and prosecution are now discussing with FBI where the help could be most effective," Chief Prosecutor Hans Mos said in a statement Wednesday night. "It is likely that some investigation will have to be conducted in the USA."
Mos said police have conducted a door-to-door investigation at the Ocean Club Resort and reviewed video footage from surveillance cameras.