Jordan boosts border forces amid IS threat from Iraq, Syria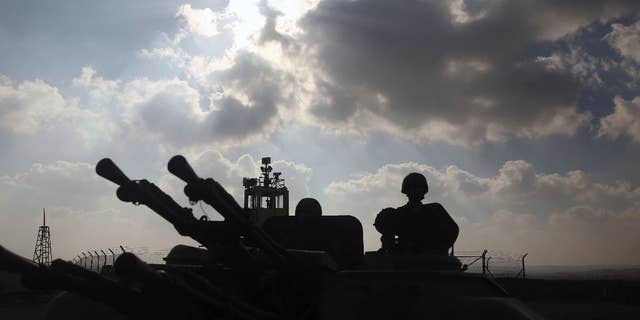 ZARQA, Jordan – A senior Jordanian military commander says the kingdom faces a growing threat to its border as Islamic State extremists in neighboring Iraq and Syria are being dislodged from their strongholds by military offensives.
Brig. Gen. Sami Kafawin told reporters on Thursday he expects some IS fighters, increasingly on the defensive, to make their way to southern Syria and Jordan's border. Kafawin commands the border guard forces.
He says there has been a "big difference" in threat levels over the last three years and that nearly half of Jordan's military personnel and resources have been deployed along the Iraqi and Syrian border — a sharp increase from before the 2011 outbreak of the Syrian conflict.
He says Jordan is deploying "more and more forces" at the border to safeguard against IS.