Joint US-Russian airforce exercise cancelled amid Ukraine conflict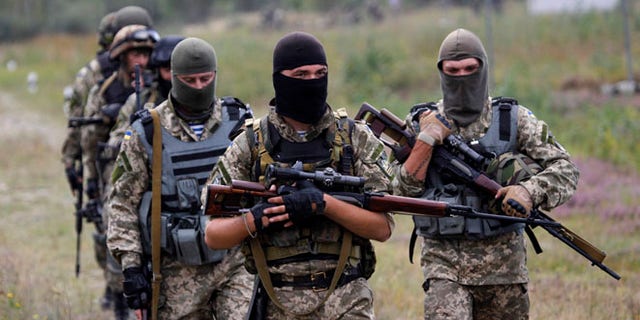 ANCHORAGE – An Air Force exercise involving the U.S., Canada and Russia has been canceled because of Russia's military intervention in Ukraine, a spokesman for NORAD said.
The North American Aerospace Defense Command is comprised of U.S. and Canadian forces, and is charged with detecting and responding to airborne threats to those countries.
Since 2007, NORAD and the Russian Federation Air Force had cooperated on the "Vigilant Eagle" exercise. Typically, exercises have been held in August or September near Alaska. The most recent iterations involved fighter jets intercepting a mock hijacked passenger airliner passing from Russia airspace into Alaska's, or vice versa.
They "provided an opportunity for NORAD and Russia to cooperate and coordinate on the response to a mutually acknowledged hijacking threat," NORAD spokesman Sgt. Charles Marsh said in an email to the Fairbanks Daily News-Mine. "For example, in 2013, the Vigilant Eagle scenario involved a foreign flagged commercial air carrier on an international flight that was seized by terrorists and did not respond to communications."
He said this year's exercise was suspended by U.S. Defense Department officials and Canadian Prime Minister Stephen Harper "due to the situation in Ukraine." The exercise was to have included the Japan Self Defense Force for the first time, he said.
U.S. defense officials last year touted the exercise as a step toward improved military relations and a cooperative effort that transcended politics.