Jodi Arias Trial Ends Week With Courtroom Chase, Bizarre Snow White Rebuttal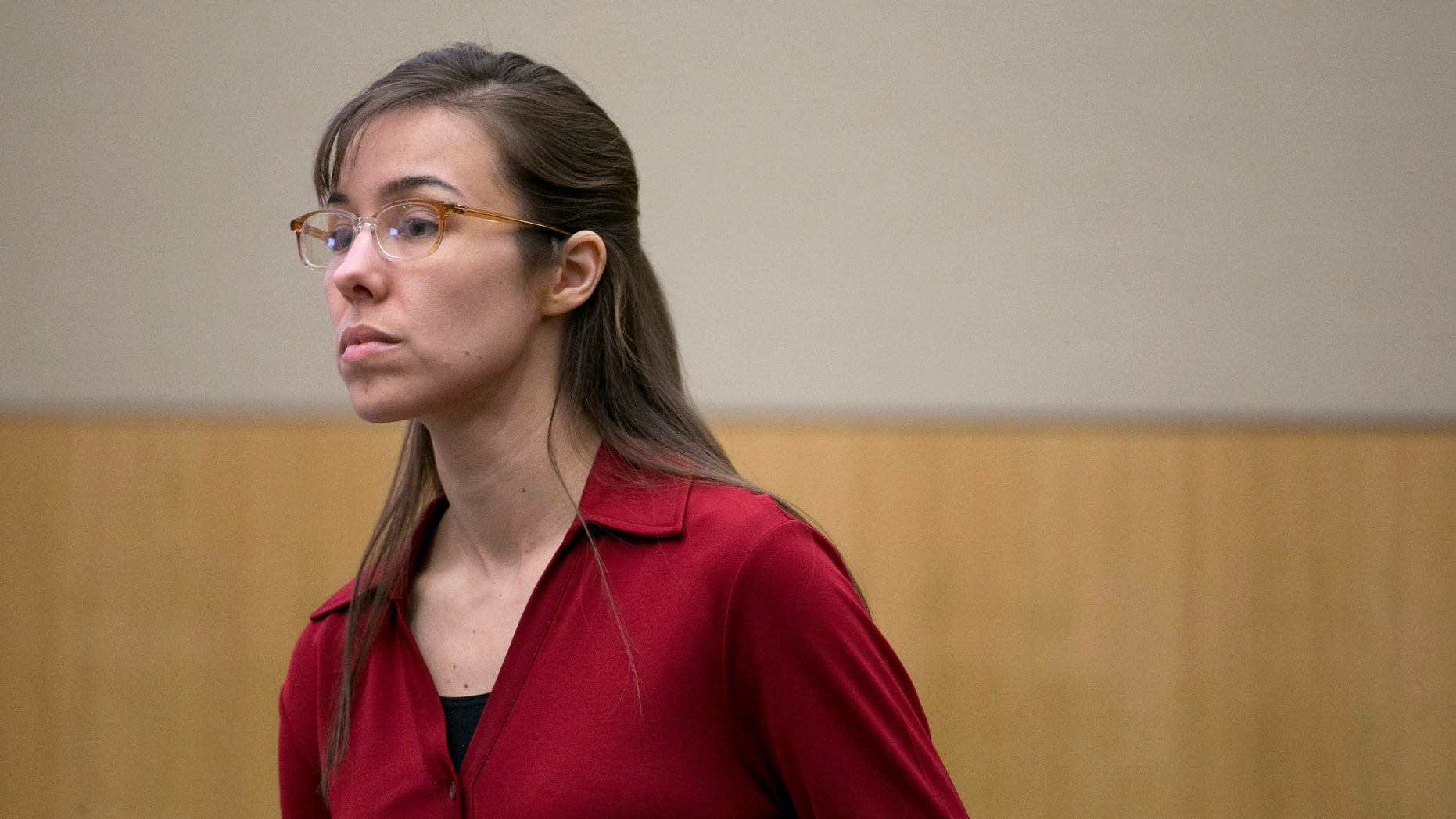 The case has dragged on for months with one peculiar event after another.
This week, Jodi Arias' murder trial concluded with yet another bizarre episode, as reporters chased after an ousted juror as she left the courthouse.
Juror No. 5 was removed from the case this week for misconduct, but then stunned spectators in the courtroom by showing up Thursday to watch the trial.
The frantic scene outside trumped even the strange line of questioning by Juan Martinez, who invoked the tale of Snow White as he cross-examined a California psychotherapist on the witness stand who claims the defendant was a victim of domestic abuse.
He spent nearly a half hour questioning psychotherapist Alyce LaViolette over her expertise and the techniques she used to determine Arias suffered violence at the hands of the lover she is accused of killing.
Martinez noted that LaViolette had given seminar presentations titled, "Was Snow White a Battered Woman?"
He then questioned her loudly about how she came to the conclusion that Snow White was abused, to which the defense witness replied that he was mischaracterizing her presentation.
Martinez explained how Snow White was banished to the forest to live in horrible conditions.
"She lived with the seven dwarves and according to the Disney version, she was pretty happy," LaViolette said.
"She lived in a shack, right?" Martinez snapped loudly.
"I thought it was a cute little cabin, Mr. Martinez," LaViolette replied.
"Objection, relevance, going this far into the Snow White story?" defense attorney Jennifer Willmott interjected.
"Mr. Martinez, are you angry at me?" LaViolette asked softly at one point. Portions of the gallery erupted in laughter, and the judge admonished spectators to keep quiet.
"Do you want to spar with me?" Martinez yelled.
He continued to question her about whether Snow White was a domestic abuse victim.
"I have no information about the relationship between Prince Charming and Snow White," LaViolette said as the judge called it day.
LaViolette has spent the past week testifying about the generalities of abuse victims, then focused Thursday on Arias' volatile relationship with the victim, portraying the man as a womanizing cheater who courted multiple women simultaneously, using graphic language to entice them into sexual encounters, while berating Arias with derogatory names. LaViolette will return to the stand Monday when testimony resumes.
Arias faces a possible death sentence if convicted of first-degree murder in the June 2008 killing of Travis Alexander in his suburban Phoenix home.
Authorities say she planned the attack in a jealous rage. Arias initially denied involvement then blamed it on two masked intruders. Two years after her arrest, she said it was self-defense. Testimony has been ongoing for three months.
Based on reporting by The Associated Press.
Follow us on twitter.com/foxnewslatino
Like us at facebook.com/foxnewslatino