Jodi Arias' Lawyer Says Hepatitis C Lawsuit Against Arpaio, Nancy Grace Is Bogus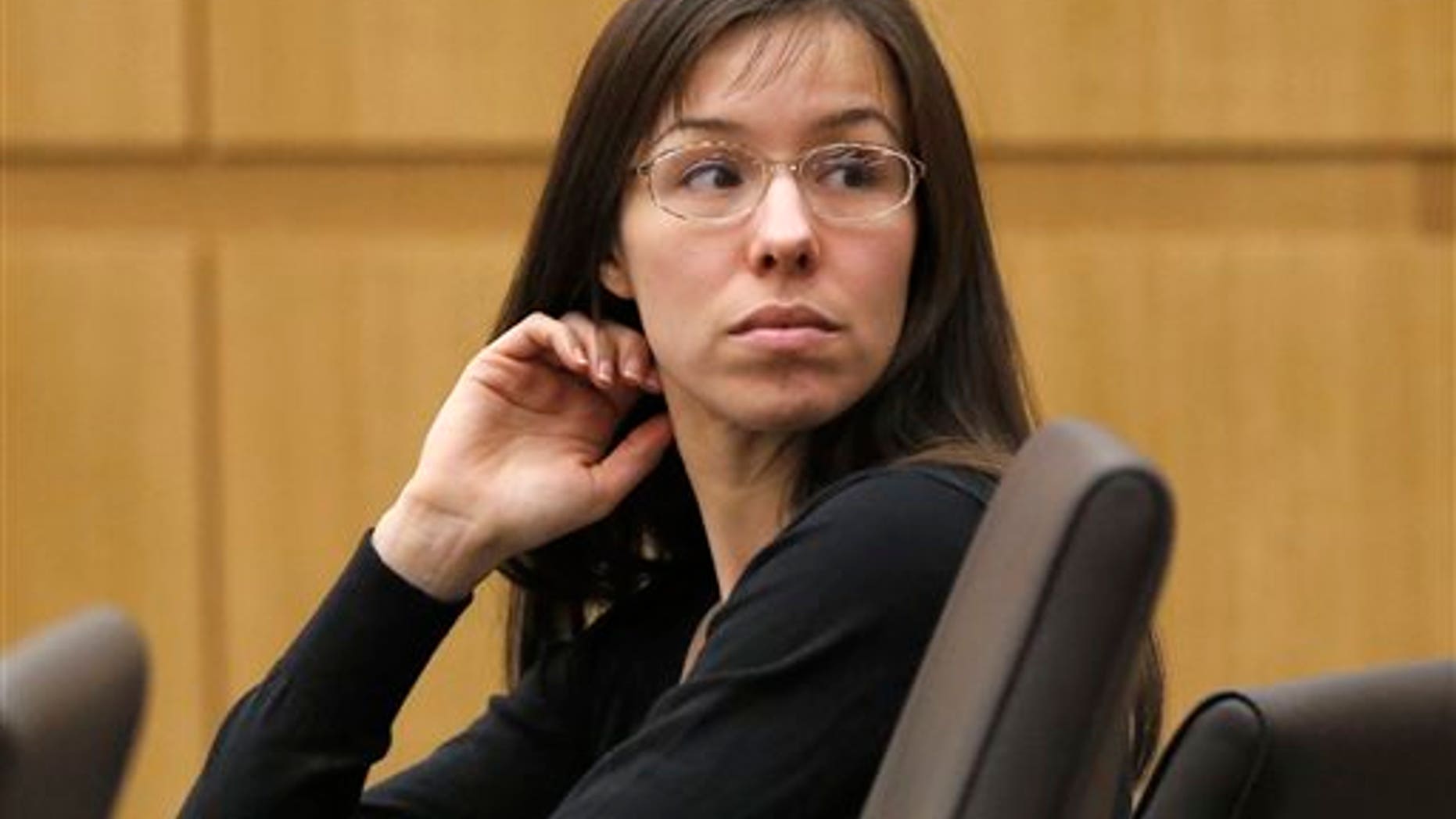 Jodi Arias' lawyer is denying a report claiming that the convicted killer is suing Arizona Sheriff Joe Arpaio for allegedly contracting the viral disease Hepatitis C while under his custody.
Attorney Jennifer Willmott said the lawsuit filed under Arias' name in the U.S. District Court in Arizona is "completely false" and he does not know who filed it, NBC reports.
TMZ reported on Saturday that Arias, who was convicted last year for murdering her ex-boyfriend Travis Alexander, filed a lawsuit – without her attorney – claiming she was given a Tuberculosis shot with an infected needle that gave her Hepatitis C.
The lawsuit's shocking claims do not end there. It claims one of Arias' silicone breast implants leaked and she was refused treatment. The leak, the suit says, triggered a fungal growth and rash.
The lawsuit also alleges Arpaio forces her to say the Pledge of Allegiance every morning and he illegally placed video cameras in her cell and then "sold the tapes to the media."
Willmott said there are some things in the lawsuit that don't add up, NBC reports. The return address listed for Arias is incorrect – she is currently being held at Estrella Women's Jail in Phoenix, not the 4th Avenue Jail cited in the suit. The signature on the paperwork also does not match Arias' driver's license.
The lawsuit also named Nancy Grace, claiming Arpaio intercepted sexual correspondence between Arias and her ex-boyfriend's cousin and leaked them to the TV host.
While Willmott denies Arias filed the lawsuit, Arpaio said he wouldn't be entirely surprised if she did.
"Nothing surprises me with her," he said, according to NBC. "She's just angry with me because, No. 1, I stopped all the media from going to the jail to interview her. So she has no way to get the media out."
Follow us on twitter.com/foxnewslatino
Like us at facebook.com/foxnewslatino