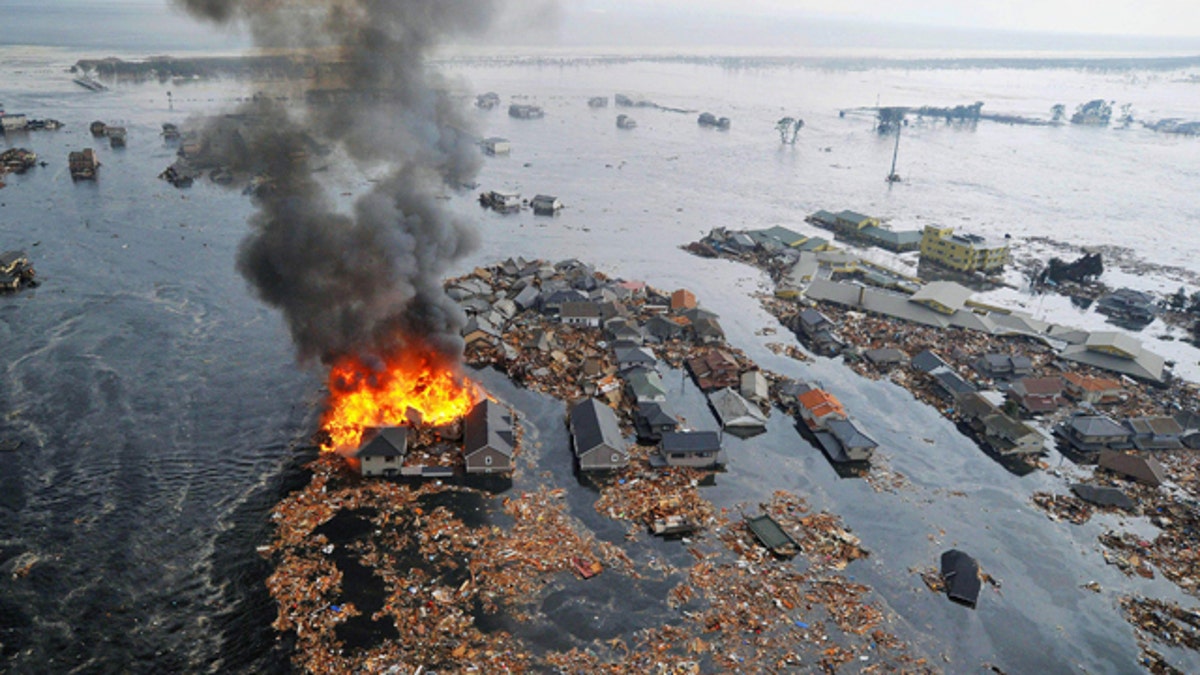 TOKYO -- Japan's prime minister said Friday's 8.9-magnitude quake caused "major damage" in northeastern Japan, but that nuclear power facilities in the area were not damaged and there was no radiation leakage.
Friday's offshore quake triggered a tsunami that hit Japan's eastern coast, sweeping away buildings and cars. TV footage also showed fires burning in the northern city of Sendai. Officials were still trying to assess the extent of destruction.
"The earthquake has caused major damage in broad areas in northern Japan," Kan said during an emergency news conference. "Some of the nuclear power plant in the region have automatically shut down, but there as no leakage of radioactive materials to the environment."
The government's top spokesman, Yukio Edano, said that the country was sending troops to the quake-hit area to join relief efforts.
Kan also said that he has set up an emergency task force for rescue effort.
"The government will make an all-out effort to ensure the safety of all the people and contain the damage to the minimum," Kan said.